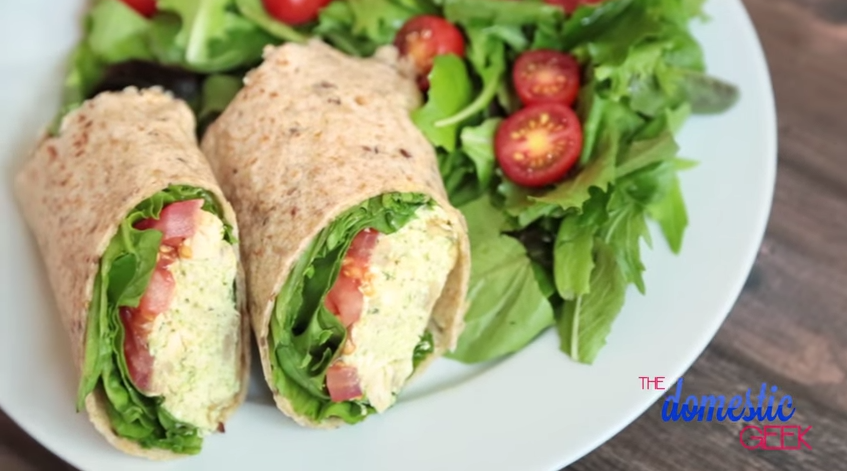 While we enter into the beginning of autumn, students are back in their school routines. However, for many, the day is not done with their final class. On top of homework, some students also have commitments in various clubs, sports teams, or part-time jobs. With such busy schedules, it might seem hard to find time to make delicious and healthy meals for the week. These videos below are great for easy-to-make recipes that are also nutritious.
1. Breakfast:
This video has four great breakfast ideas so you can start your day off right! The first recipe is the Breakfast Yogurt Popsicle, and it is perfect for students who are on the go in the morning. Just prepare them the night before, and they are ready to eat when you leave the next morning!
The Avocado and Egg breakfast is a unique way of getting some protein in the morning. If you are a fan of avocadoes, you will definitely love these! T
he Easy-to-Make Crepes are perfect because they do not require a lot of time or ingredients and you could also be adventurous and substitute the peanut butter for Nutella. Sounds delicious, right?
Finally, the Bread with Egg, Ham and Cheese recipe is perfect for those who prefer a heavier breakfast. It's a great meal to make on the weekend before going out.
2. Lunch:
In this video, there are several healthy lunch ideas to help fight your hunger while you're at school. This video contains recipes for three different kinds of wraps: chicken, beef or vegetable. For meat lovers, the chicken or beef wraps are a great way to get your daily meat fix while still being healthy. As a vegetarian, I particularly love the avocado and salad wrap! This recipe also could easily be altered to be vegan-friendly, too. Just substitute the boiled egg with tofu, and the Greek yogurt with a vegan variety.
3. Dinner:
This Creamy Pesto Chicken and Vegetable Pasta is a great dinner idea! You can put whatever you want in the pasta to make it your own! It's a filling dinner, great for when you need to study well into the night. To make the meal vegetarian, remove the chicken from the recipe. As well, for those who are vegan, do not include the egg added in the end of the video and use vegan pesto instead.
While this recipe requires a bit of preparation in terms of cutting vegetables, it takes hardly any time to make. You can also make enough of the pasta to last the entire week! If you want to see more awesome dinner ideas from this YouTube channel, check out Bachelor on a Budget.

4. Snacks:
This video contains three easy snack recipes that you can eat throughout the day. The first recipe, the Peanut Butter bites, can be made in almost no time at all since they are bake free. For those who are allergic to Peanut Butter, "Wow Butter" can be used as a substitute.
The second recipe, the Apple Cookies, are great to have after a long day at school. Finally, the Apple Chips are an excellent healthy snack to get you in the mood for autumn! Since these chips take three hours to bake in the oven, it is best to make them on the weekend so they can be ready to eat during the week.
5. Desserts:
Now for the recipe video that you have all been waiting for, desserts! For those who have a bit of a sweet tooth, this video shows three easy recipes to satisfy that craving. The first is a Chocolate Pudding, and it's perfect for school or a sweet snack at home!
The second recipe, the Banana Pops, are a quick and easy dessert that you can also take on the go. Creating the toppings for the bananas also lets you have some fun with making this dessert.
The final recipe in this video is for an Apple Pie Smoothie. Instead of a pumpkin spice latte this fall, try this instead! It still contains that "fall" taste, while also being a much healthier alternative.
---
Now that you are drooling over these recipes, feel free to try one of them out! Leave a comment below to let us know how it turned out!