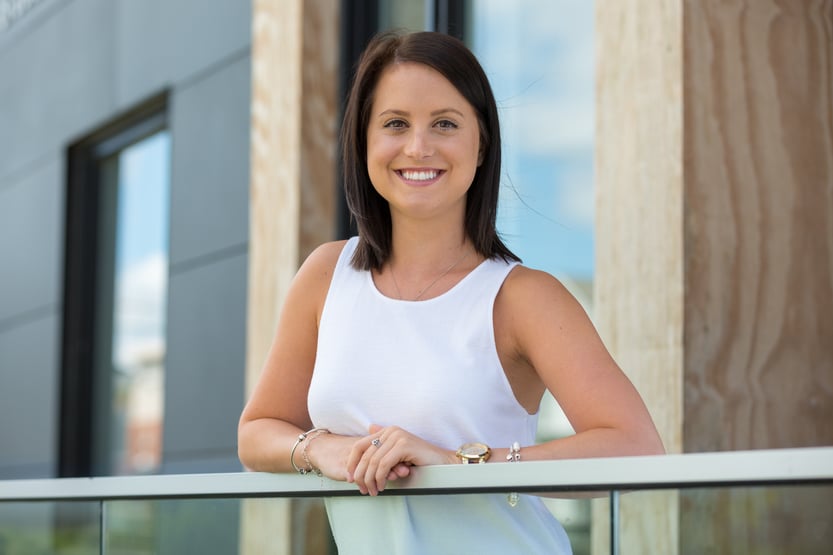 Name: Sara Stephen
Program of study: Communication and Digital Media Studies with a minor in Community Development and Policy Studies.
Year of study: Fourth!
Why did you choose your program? Honestly, it was the last day to apply for University and I decided on a whim at complete random – here I am, going into my fourth year in a program that has been absolutely perfect for me.
What do you want to do after you graduate? I change my mind everyday – probably a master's degree and then law school
What's your favourite childhood toy? I had a doll named pickles that was basically my absolute everything as a child.
What's the one food item you couldn't live without? At this point in my life, I'd have to say sushi.
Favourite TV or movie quote: "You see us as you want to see us - in the simplest terms, in the most convenient definitions…" – The Breakfast Club
Favourite TV show or movie: I binge watched Greys anatomy in four months, so I'd say it's probably in my top 3 but I'm obsessed with Suits and How to Get Away with Murder.
Favourite 90s boy band or musician: Backstreet Boys, NSYNC, and Brittney Spears.
Blog that you're most excited to write: I'm honestly looking forward to another year of meeting new people, exploring Ontario Tech University as a community and showcasing the awesome students that go to Ontario Tech University and the wonderful staff and faculty that help make Ontario Tech University what it is.
Favourite past Student Speak blog: My very first one, spotlighting Dr. Sharon Laruicella. That blog opened up so many doors for me in many ways. I've come to admire Dr. Lauricella not only as a professor and academic, but as human being – she is truly wonderful.
Top 3 bucket list to-do items: Publish a book, travel the world, and go to law school
Who is your career idol? My dad. I don't necessarily want to pursue a career in the tool and die industry myself, but the opportunity to watch someone build a company firsthand is a real privilege. I admire his ethic and dedication and those are qualities I will carry with me into my own career.
If you could have meet anyone in the world who would it be? How do I pick just one? Emma Watson. Gord Downie, John Lennon, Roger Waters, Mark Wahlberg, Jennifer Lawrence… the list never ends.
Favourite sports team: Toronto Raptors.
Ice cream or pizza? Pizza
Beach vacation or Euro-trip? Euro-trip!
Cats or dogs? DOGS.
What's your favourite book? I love reading so this question stumps me every time – right now, its Thirteen Reasons Why by Jay Asher
Favourite Durham Region restaurant? Sushi Today in Whitby.
Favourite place to hang out on campus? I enjoy Charles, but Regent theatre is really pretty.
What would you tell first year you? You're going to be so proud of what you have accomplished, work hard and stay motivated because you have so much ahead of you– also, please study a little more too.
Stay tuned for Sara's Ontario Tech University Spotlight blog posts this year!