Men's hockey
The Ridgebacks men's hockey team entered the winter break with a record of 10-5-1. The team wants to thank all of their fans who came out and supported them and to those who donated to the Holiday Food Drive.
The team's next home game is Wednesday, December 30 at 7:30 p.m. against Queen's Gaels.

Women's hockey
The women's hockey team ended their fall season by reaching their first shootout of the 2015-2016 season in their final game before the winter break. However, they fell short of a victory against the York Lions.
The team's overall record so far is 6-7-2, and they sit in 11th in the OUA post-season.
Women's soccer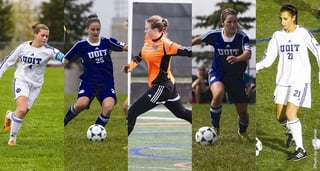 In November, five Ontario Tech Ridgebacks women soccer players were named all-stars by Ontario University Athletics (OUA). Midfielders Kylie Bordeleau and Katherine Koehler-Grassau were named first team all-stars, while goalie Helen Frampton along with midfielders Mikaela Tierney and Alessia Mattucci were named second team all-stars.

From all of us here at the Student Speak blog, and the entire Ontario Tech community, congratulations Kylie, Katherine, Helen, Mikaela and Alessia!

Men's soccer
Erik Petrovic, the men's soccer captain, was recognized by the OUA in November for his outstanding 2015 season as second team all-star. Petrovic's 12 goals for the season surpassed the Ridgebacks' previous record of 10 goals set by Justin Gordon, and he led his team with six goals in 15 conference games.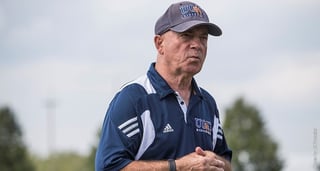 It was also announced in November that men's soccer coach Vaso Vujanovic will be retiring after being head coach since the team's inception in 2009. Under Vujanovic's leadership, the Ridgeback program put an emphasis on recruiting and developing high caliber student athletes on and off the field.

For further information on the Ridgebacks' upcoming home games and to keep up-to-date on what has been happening in OUA sports, follow the Ridgebacks on Facebook or visit the official Ridgebacks website.