Determination and a love for the game are crucial for any athlete to succeed, especially when the game they are playing is loved by their nation.
With the honour of representing their school on the ice, members of the men's and women's Ridgebacks hockey teams have the unique opportunity many athletes don't.
As the Ridgebacks program is still relatively new, student-athletes have the chance to make a name for themselves and Ontario Tech.
"There is a lot more freedom and responsibility that comes with being a Ridgeback," said the Ridgebacks men's hockey team centre and Communications and Digital Media Studies student Cameron Yuill. "Especially because it's a smaller school, it has a close-knit, family feel that's pretty special."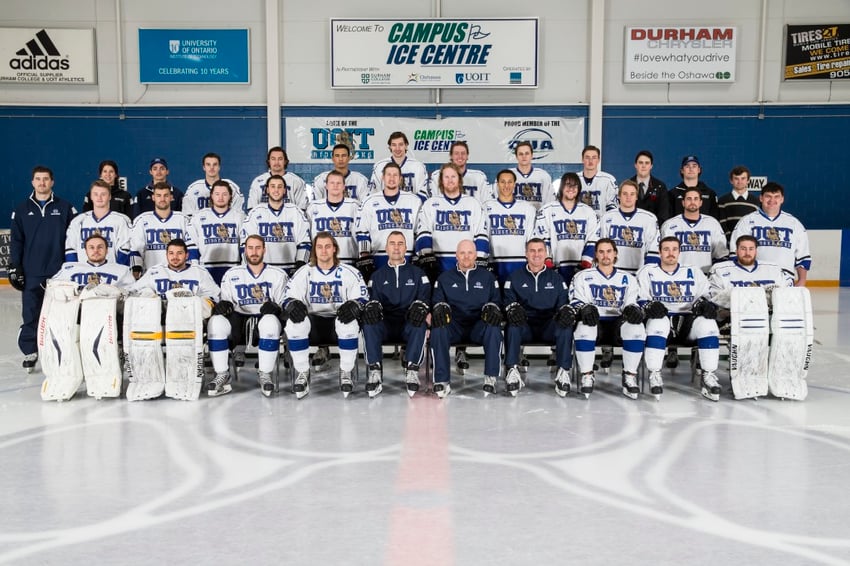 Along with representing their school on the ice, Ridgebacks also have the chance to represent themselves at elementary schools during their "School is Cool" program.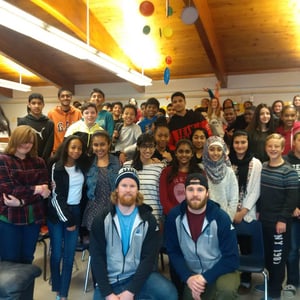 Players on the men's hockey teams are constantly making these visits and also invite elementary school students to watch them play.

"One of the opportunities that I really enjoyed while being a Ridgeback was playing against Royal Military College this year," explained left wing and Criminology and Justice student Connor Jarvis. "We played at home, and all of the public schools in Oshawa were present."

The women's hockey team has also become involved on-and-off the ice, and recently joined Team Emma to 'stick it to cancer.'
When the team heard of the 7-year-old Whitby native fighting for her life, the team didn't hesitate in joining her team."When Emma's story was passed along to us, the team wanted to help out any way possible," said head coach Justin Caruana. Emma suffers from Ewing's Sarcoma, an aggressive form of bone cancer, and has undergone a surgery that removed her humerus and replaced it with a bone from her leg.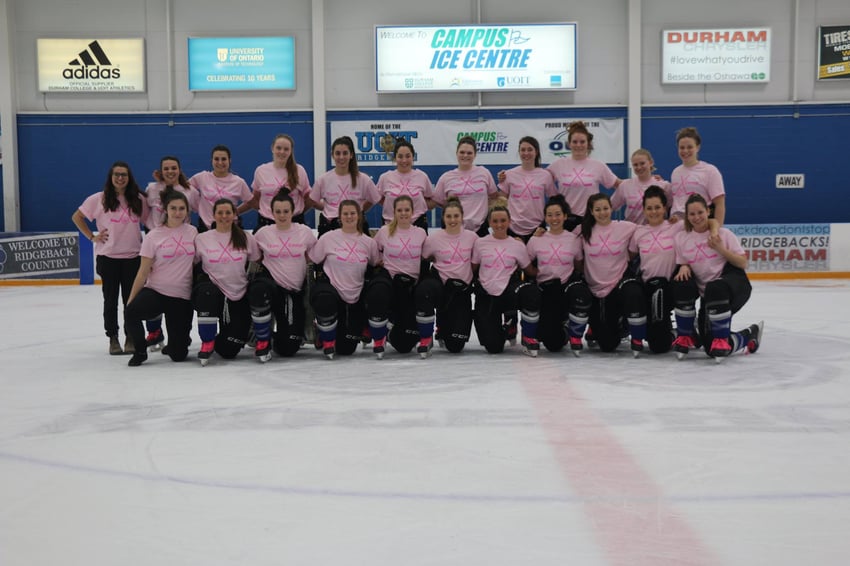 Becoming as involved in the community as the Ridgeback's are is unique to the program, which the players enjoy greatly.

"Nothing can compare to being a Ridgeback," said left wing on the women's hockey team, Kassidy Nauboris, a Kinesiology student. "You are a part of a community that emphasizes the importance of community involvement and a student-athlete experience that enhances my education. It provides opportunities for success on and off the ice."

The women's Ridgeback team also takes pride in representing the Ontario Tech community on the ice and are eager to become a part of the history of the program.

"I fell in love with the rink," explained Ridgeback women's hockey player and second year Forensic Science student Shannon Bell. "Since it was a new program and school, I thought it would be cool to be able to be a part of the history and growth of the program. I want to make a mark on the school!"