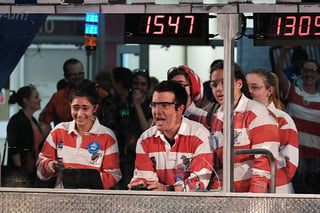 This past week Rick Mercer visited the Ontario Tech University campus to attend (and even take part in) the FIRST Robotics competition, where high school students design and build robots to compete in challenges.
Check out the video below and watch while he finds out aas he learns little bit more about this amazing competition, and even gets the chance to control a robot himself.
Let us know what you thought in the comments below!