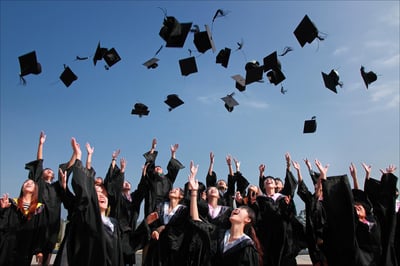 Depending on where you're applying to grad school and what you're applying for, you'll need to meet a few requirements.
Many institutions offer master's and PhD programs as well as graduate diplomas.
Once you've narrowed your search in terms of the program you want to apply to and where, check their website to see what you'll need for that specific school.
If you're looking for guidelines, here are some general requirements to check when applying to grad school.
A related degree and competitive GPA
First on the list: a degree (or research project/thesis-based master's-level degree for PhD hopefuls) from a recognized institution that is in the same area of study you're applying to, or at least closely related.
You'll also need to achieve a certain letter grade average. If you're still in your undergraduate and working towards
applying to grad school, keep this in mind to dissuade you from slacking off when times get tough!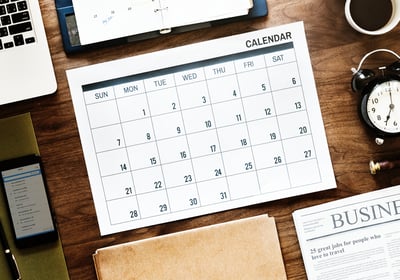 Meeting application deadlines
Application deadlines will vary by institution and program. Make sure you find the specific deadlines for the program you're interested in and start your application well in advance.
Don't forget to double check your application. If you submit your application without all of the required documents, it may be considered incomplete.
Preparing your application
Here are some tips on items you should be looking into as you prepare your application:
A supervisor (for research and project-based programs). You'll need to reference your prospective supervisor in your application.

Determine if you need to complete any tests or exams, like English proficiency.

Determine and contact your referees.

Make a list of all the necessary documents for your application and start collecting them.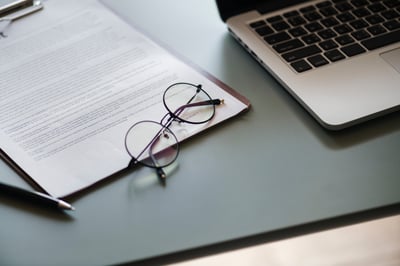 Make sure to include only the required documents. For example, any extra documentation included with your application to our School of Graduate and Postdoctoral Studies (SGPS) won't be regarded and could delay having your application processed.
Here's a quick checklist of required documents for graduate studies at our university, provided by SGPS:
Two (or three, depending on the program) letters of recommendation.

Proof of English language proficiency.

One unofficial transcript of each previous undergrad and graduate transcript.

One or two-page statement of academic intent.

Photocopy of your degree parchment(s).

Any additional program-specific documents.
For more details on any of our required items, visit the SGPS website.
Apply online
Once you have all your document ducks in a row, it's time to apply online. You will submit your application through the website of your university of choice.
Send your documents
To finish your application, you must send all your required documents to your selected grad school by the established deadlines.
At our university, once we have received your application we will send you an email with your student number and PIN, a link to the Admissions Portal and a link to upload your documents. Get more details about uploading your documents and what is exactly required for our university.
Check your status online
After you've submitted your application, you should receive confirmation on your submission success. At our university, you'll get a follow-up email from SGPS. In the email, you'll find a link, PIN and password so you can log in to the applicant portal and check your status.
As these are just general guidelines for applying to grad school, make sure to check the specific steps required by your chosen institution.
Want to learn more about the grad studies programs offered at our university? Download our grad studies viewbook today!