The final week of exams is here and the end of the semester is so close we can almost taste it. For those of you who are finished, congratulations – you've made it! For those who are still spending late nights studying or writing papers, I'm right there with you counting down the days until December 17. In between the studying or the celebrating, there's always a need to de-stress, relax and put your effort into something a little more therapeutic. For many, video games or catching up on Netflix may suffice, but for those looking to get their hands dirty and get their creative juices flowing again, there's no better way to do that than at The LivingRoom Community Art Studio in downtown Oshawa.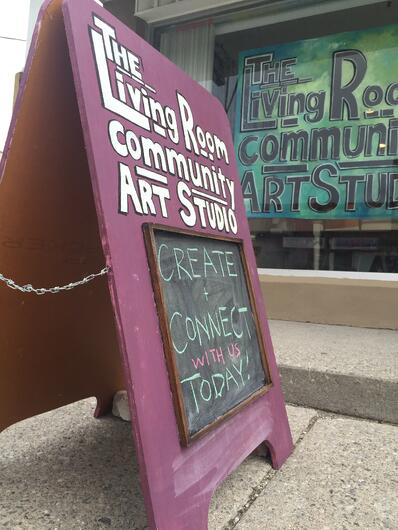 Founded as a not-for-profit in September 2014, with a soft opening at their new 149 Simcoe Street South location just this past October, The LivingRoom Community Art Studio has been providing a safe and welcome place for people of all walks of life to create art. Inspired by the ArtHive movement out of Montreal, founder and executive director Mary Krohnert has built the studio from the ground up, with the intention to give community members the opportunity to utilize the studio as a creative outlet while also building relationships with others through low-cost workshops and classes.
I dropped by The LivingRoom Community Art Studio a few weeks ago and was blown away by this gorgeous space. Baskets of yarn and fabric lined one wall while paintbrushes, paint and other crafting materials lined the other, giving guests a varied selection of supplies to choose from. Paintings and drawings hung side by side, some there on consignment and others a part of the studio art exhibit. Entry to the studio is completely free, and they even provide books to read while you're there that provide instructions or how-to guides for specific artistic techniques. Workshops are low-cost and they emphasize equality, allowing for community members to teach their own expertise to others. Even at 10 a.m. on a Thursday, there was no shortage of artists doing their thing while I explored this Oshawa hidden gem.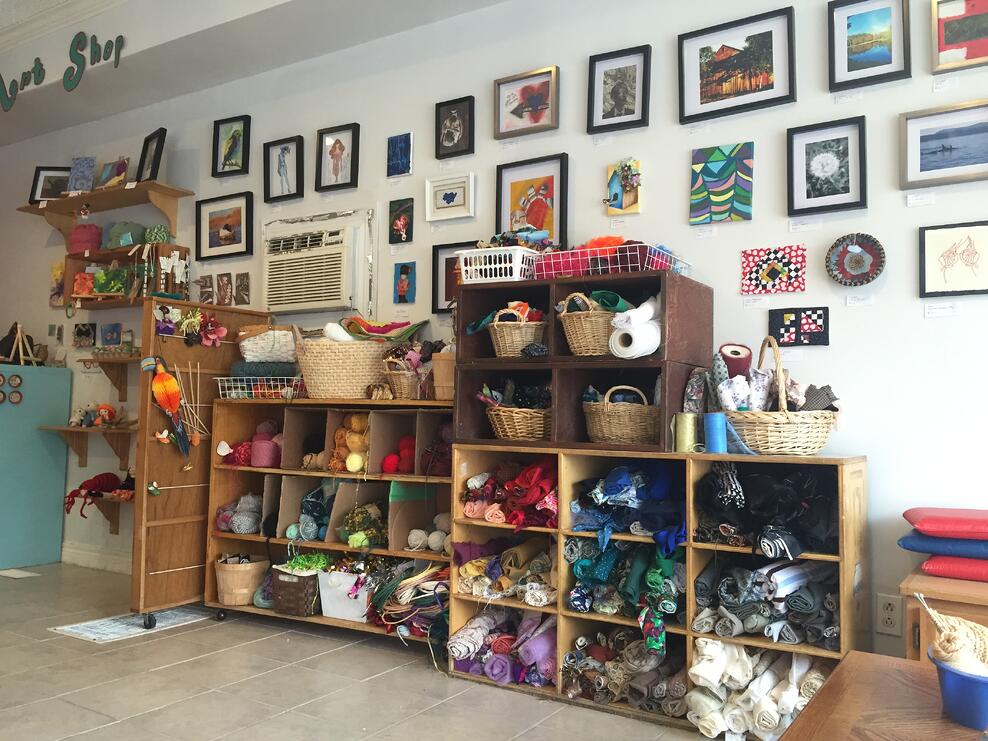 "It's nice to have a space to do art. It's kind of hard to focus at home sometimes – you know, the TV is right there." said Ceth Legere, a new regular at The LivingRoom who was working on artistic flower stickers. "I like that I just feel relaxed and it's a good atmosphere, you can just work silently."
While the studio has accumulated a following of regulars, every day brings in new faces, like Shannon Millikin. "I think it's awesome here, it has a really good vibe. It's cool to see different styles of art and even walking around there are different supplies for things I don't do. There's something for everyone here." said Shannon, whose first visit to The LivingRoom came about through word of mouth. "I've always been a very crafty person. I haven't really being doing a lot lately so I'm trying to get back into it because it's very healing."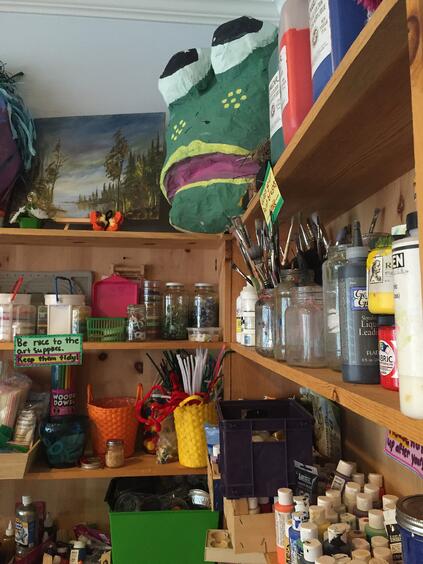 Healing through art has been a huge inspiration for Mary, whose background as a fine art therapist makes her the perfect person to head this great organization. A strict 'no drugs or alcohol' policy in place also means that Mary and her team are working to provide a safe space for social interaction, one that focuses on creating connections and learning and healing through art. Welcoming students with open arms, The LivingRoom also encourages artistic exploration and community projects that enact change within the community.
So if you're looking for something to do before the winter break, whether as an escape from exams and studying or as a way to de-stress after a tough semester, The LivingRoom Community Art Studio is waiting with open arms and a blank canvas for your creations. For more information, including hours of operation and location, visit the LivingRoom's website.