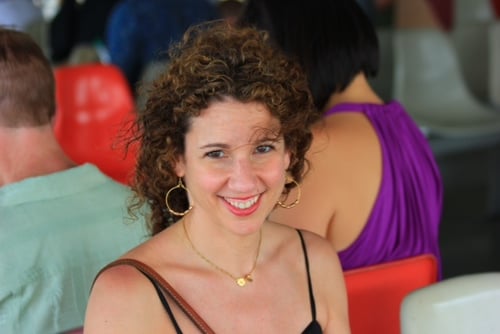 As September rolls around and everyone settles in, ambition and opportunity claim the campus as students embark on their journeys to becoming one step closer to their dream careers. I would like to introduce Sharon Lauricella, once herself a first year and now a professor doing just that – her dream career.
"I wanted to do a PhD, and I always knew I wanted to be a professor. My dad was a teacher, my mom read to me all the time, and I grew up with books everywhere. I just knew I wanted to be an academic."
Dr. Lauricella is a remarkable, passionate and unique professor for the Faculty of Social Sciences and Humanities here at our university. She is known for teaching courses like non-violent communication and public speaking. The achievement within her research, teaching, and community involvement, come as no surprise with a PhD from Cambridge, the number one university in the world. Dr. Lauricella, having graduated from such a prestigious university, is incredibly humbled by her experiences and opportunities.
"I did my undergraduate degree in Boston and spent my third year at Edinburgh University in Scotland. I wanted to do graduate work and I remember one of my professors saying to me, 'Well, you'll do a PhD. And you'll do it at Cambridge.' I thought, 'I'm just a kid from Boston... How am I ever going to do that?!'" Having pursued Cambridge and completing her PhD, Dr. Lauricella is a worthy reminder to all students that perseverance and passion are key tools in achieving any life aspirations.
As a two-time recipient of the our Teaching Award, a yoga practitioner and a mother, Dr. Lauricella credits what she refers to as her "mom-speed" for her ability to be so immersed within her research, her students and volunteer work. Dr. Lauricella's advice to any student is to "learn APA referencing. Do the readings in your classes. Most importantly, make friends. Be friends with people around you because it's important – so important – to be part of a community."
I think the best advice that can be taken away from Dr. Lauricella's experiences, accomplishments and ethic is to pursue what you love. There is no doubt that she is doing exactly what she was meant to do. Dr. Lauricella comes highly recommended by not only her peers but from her students on her teaching method and approach. The atmosphere she creates is comfortable, and it is a place where students can express themselves freely, where every opinion matters and where valuable life skills are taught.
"Being a professor is so much more than showing up to class and teaching people whatever is in the syllabus, doing evaluations and assessments, and then going home. What is so important is that everybody in my class is a unique person, and everybody in my class is somebody's child. That's how I teach. I meet students as unique, individual people. I also want students to know that every class I teach is a class in life. Sure, I teach required elements as outlined in the syllabus. Yet I also teach students how to think, how to learn, and I want students to believe in themselves. That's learning about life."
Learn more about Dr. Sharon Lauricella on her SSH faculty page.
Image by S. McMurter.
Want to learn more about our Social Science and Humanities programs? Download our viewbook today!