It's hard to believe it's already November! With the first snow out of the way, and the busiest month of the school year ahead, November is already shaping up to be a great month – so make sure to take a few breaks and attend one or two of the awesome events going on in Oshawa.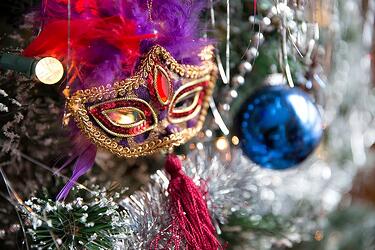 Gearing up for Christmas, the city is spreading some holiday cheer with two must-attend events: the Oshawa Christmas tree lighting ceremony and after party, and the Santa's Parade of Lights, all happening the second last weekend of November. Located in Memorial Park, the tree lighting ceremony has been a memorable event for many, and a tradition spanning 30 years. Head on over after work or class on Friday, November 21 at 6:45 p.m., where guests will help ring in the Christmas season with music from the Oshawa Civic Band and traditional Christmas carols performed by O'Neill Senior Chamber Choir, as well as free hot chocolate and live entertainment for all ages.
After the ceremony, warm up at the Oshawa Public Library (McLaughlin Branch) with refreshments from Aunt Audrey's Favourites, children's activities and live entertainment from the Bruce Gorrie Trio. Then on Saturday, November 22, at 6 p.m. the big man himself will ride down King St. W. and Bond St. W. for the annual Santa's Parade of Lights. Visit the official website to find information on Santa's new route, as well as where to park and how to get there.
If it's too early to think about Christmas for you, there's a lot of other stuff to do in the city this month, including the Oshawa Record Show at Lviv Hall on Sunday, November 16. Rock out to some of the most classic of classic rock while perusing LPs, 45s, CDs, DVDs and Blu Rays of some of your favourite musical artists. You can also get your hands on some cool music and movie memorabilia including t-shirts and posters. Admission is $3 and the show runs from 10 a.m. to 4 p.m. at 39 Lviv Blvd. in Oshawa.
Horror lovers, rejoice! Although Halloween is over, you can still satisfy your wild side with the Strange and Astounding Show, held at Woodview Park Community Centre at 151 Cadillac Blvd, Oshawa. This two-day live action horror and superhero culture convention is happening November 29 and 30, with one-day and weekend passes costing $7 and $12, respectively. Canned food donations are welcome and will give you $2 off admission, with donations delivered to the Simcoe Hall Settlement House. From vendors to costumed zombies and superheroes, the Strange and Astounding Show is one you won't want to miss.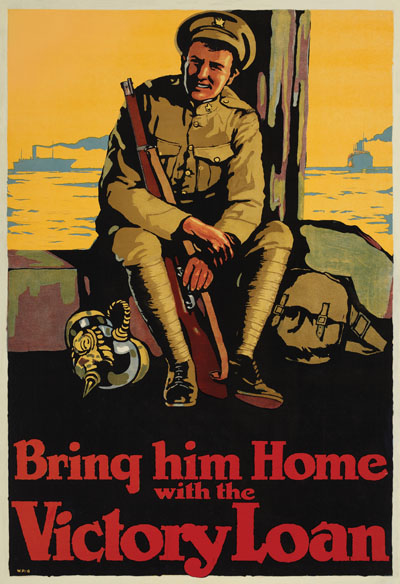 Anonymous, Bring Him Home
with the Victory Loan, 1918
If art and history are more your thing, head over to the Robert McLaughlin Gallery (RMG) on November 13 at 7 p.m. for a talk with local collector Craig Wildman, whose featured exhibition The Wildman Collection: Posters from the Great War is on display right now. Listen to Wildman discuss First World War posters and propaganda and their purpose in the war as a form of mass communication.
Interested in more history events? The Oshawa Public Library (McLaughlin Branch) is holding a Cocktail Hour on November 26 at 6 p.m. Free to adults, this event will give you a glimpse into the colourful history of cocktails and help inspire your beverages this holiday season. Some samples will be offered, and you must be 19+ to attend. Register for the event online today!
Although school might have you cramming to finish everything you need to on time, there's always room to relax for a night or two and expierience the awesome events Oshawa is offering this November.