I know what it's like being a new university student, both in a new city and a familiar one (hello Oshawa!), so I definitely understand how hard it is to find something entertaining to do when not studying or in class. Despite what you may perceive at first glance, there's more to the City of Oshawa than just a movie theatre and mall – it's actually ripe with culture and history. From art shows and farmer's markets to concerts at the General Motors Centre, there's something for everyone to enjoy.
This coming Saturday, September 27, Oshawa will welcome residents and visitors to experience the rich history of the city through Doors Open Oshawa. This annual event gives adventurous history lovers the chance to explore some of the city's most interesting and historically significant buildings and properties.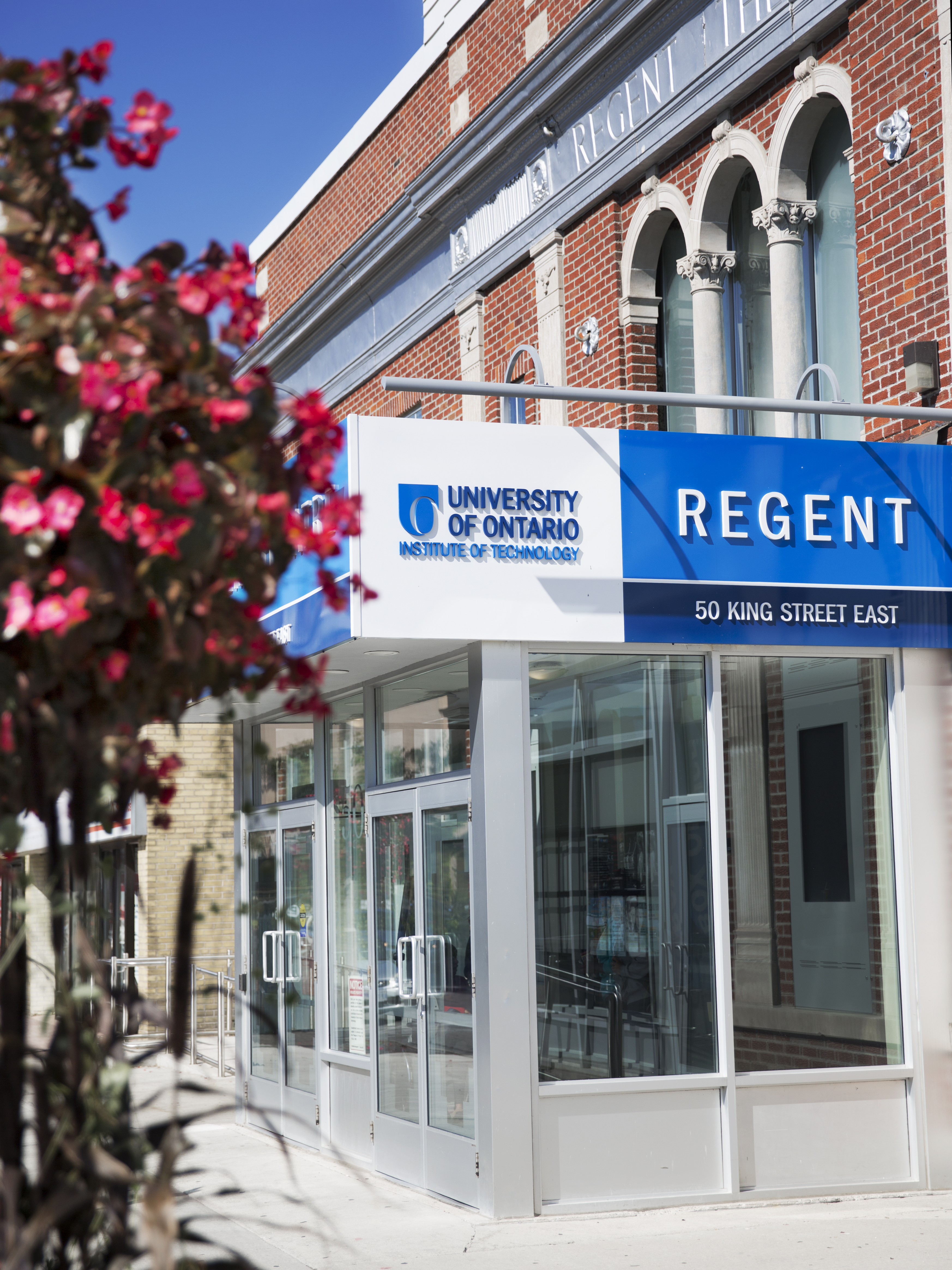 Since its inception in 2003, this Heritage Oshawa event has grown to include 26 unique locations, including several downtown Ontario Tech University buildings and properties, giving visitors and residents the opportunity to learn more about the city. Attend classes at 61 Charles Street? Learn about this buildings' varied history from its construction in 1903 as a fabric factory to its restoration in 2010 for Ontario Tech's classrooms. Find yourself appreciating the architecture in the Regent Theatre? You may not know that this Georgian-style building was originally built for Famous Players, but has since hosted local events and welcomed students through its doors since 2010.
Aside from the interesting history of the Ontario Tech's buildings, there are some other great properties to check out during Doors Open Oshawa – from the Canadian Automotive Museum to Camp X, a spy training school rumoured to have housed and trained the infamous James Bond author Ian Fleming. Some properties also make an appearance for the first time this year, with the Oshawa Municipal Airport offering displays and booths as well as family-friendly activities for kids. Aviation lovers can purchase food and sightseeing flights to immerse themselves in all that this city airport has to offer.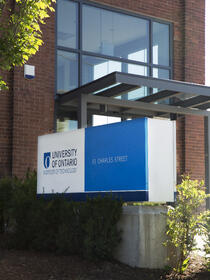 Amanda L. Robinson, a sessional instructor at Ontario Tech and a member of the Doors Open Committee, is enthusiastic about how this event may appeal to students. "Doors Open is an event that students and staff should attend because, although they are already part of Oshawa's vibrant heritage as a result of their enrolment at Ontario Tech, they stand to gain enormously from an appreciation of the diverse history that our beautiful city offers," says Robinson. "Our institution has made a valuable investment in Oshawa's heritage landscape by reclaiming Algers Press (61 Charles Street) and the Regent Theatre and returning them to their former glory with a new academic purpose. If the walls of Ontario Tech's heritage buildings could talk, they would whisper their gratitude to Ontario Tech for making these buildings relevant in 2014. I urge you to explore the historical significance of multiple sites involved in the event, many of which are accessible from the downtown and north locations of Ontario Tech."
The best part about this event is that it's totally free to the public, meaning you can save that hard-earned cash for your next meal on campus or around town. So spend a little time getting to know the city you will be spending your undergraduate or graduate years in, and make sure to check out Doors Open Oshawa this Saturday. All buildings included in this event will be open to the public from 10 a.m to 4 p.m. For more information be sure to check out the Doors Open Oshawa website and Heritage Oshawa here.