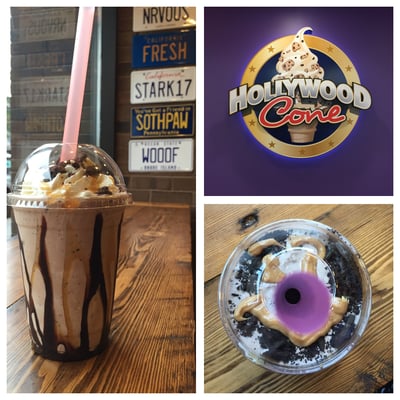 Downtown Oshawa is full of amazing places to eat, from burritos and pulled pork, to heathy salads and vegan cuisine. And while grabbing a full meal between classes can be ideal, sometimes all you want is to satisfy that sweet tooth with dessert.
That's where Hollywood Cone comes in. Previously known to locals as a dynamic ice cream truck, roving the streets of the city or parked at summertime events, Hollywood Cone is now the newest addition to the downtown core, with a storefront ready for all your frozen treat desires.
We stopped by Hollywood Cone this summer to check out what they have to offer, and there's no doubt that we were blown away by the selection, portions and cool concept. Keeping with the Hollywood theme, this store is decked out in movie memorabilia, like comfy theatre seating and a menu reminiscent of the old-style movie poster frames, complete with flashing marquee lights. A high top table is available for street-view seating and movie-themed vanity plates line the wall.
The menu is a hefty one, giving you options between premium ice cream, hand-spun milkshakes or banana splits. But be warned, portions are huge and these decadent desserts are not for the faint of heart. So far I have indulged in both an ice cream topped with thick brownie bits and a Nutella banana milkshake. The milkshake was definitely my favourite.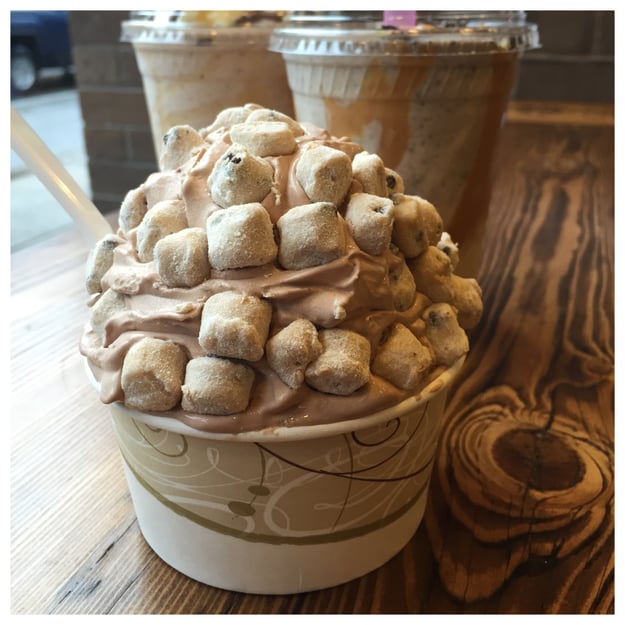 For shake lovers, you're given the options of a classic shake (for example, vanilla, chocolate or malted shake) or something more complex, like their cereal shakes. The worst part is deciding between all the intriguing choices (Trix shake? Twinkie shake? Frozen hot chocolate? Yes please to all three?).
Ice cream comes in three sizes (small, regular and waffle) in either a cone or a cup. First you choose your flavour (vanilla, chocolate or twist), then you add your toppings. One topping is free, but you can also have it dipped and covered in delicious crumbles of goodness. Five different kinds of banana splits are available (like Reese Wheresmyspoon – hah, get it?!), but they should probably be shared between two people as it's a larger size.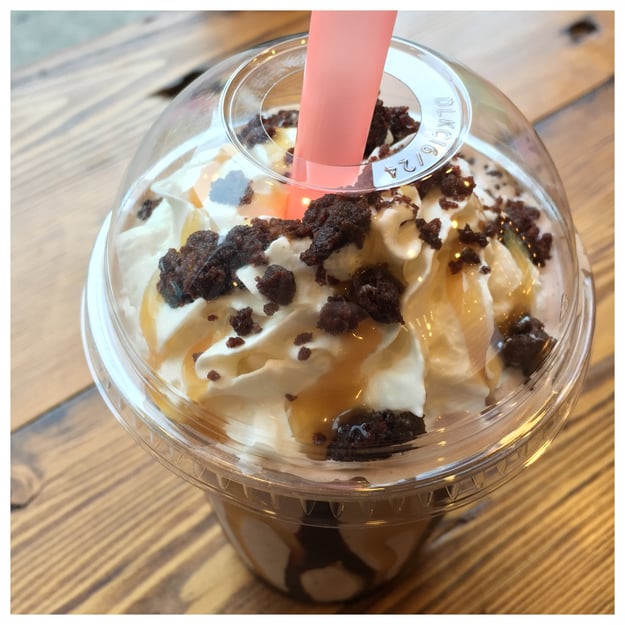 While my downtown staple is usually a big burrito before class, Hollywood Cone is definitely going to be a frequent stop during the school year. After all, who could say no to a giant bowl of amazing ice cream topped in some of the most unique flavours you could dream up?
Visit Hollywood Cone and check out their menu online. I promise, you won't regret it.
Like our food reviews? Stay up-to-date with our latest reviews by following us on Twitter!