For all of the car guys and girls out there, the Automotive Centre of Excellence (ACE) is definitely one place at Ontario Tech University you should check out!
ACE is an independent business owned by Ontario Tech which generates revenue from clients who come in to use its facilities. ACE has five different testing chambers, some of which contain technology that is the first of its kind not only in Canada, but in the whole world! Vehicles that operate on alternative fuels to gasoline and diesel (hybrids, electric cars, hydrogen vehicles, etc.) can also be tested here.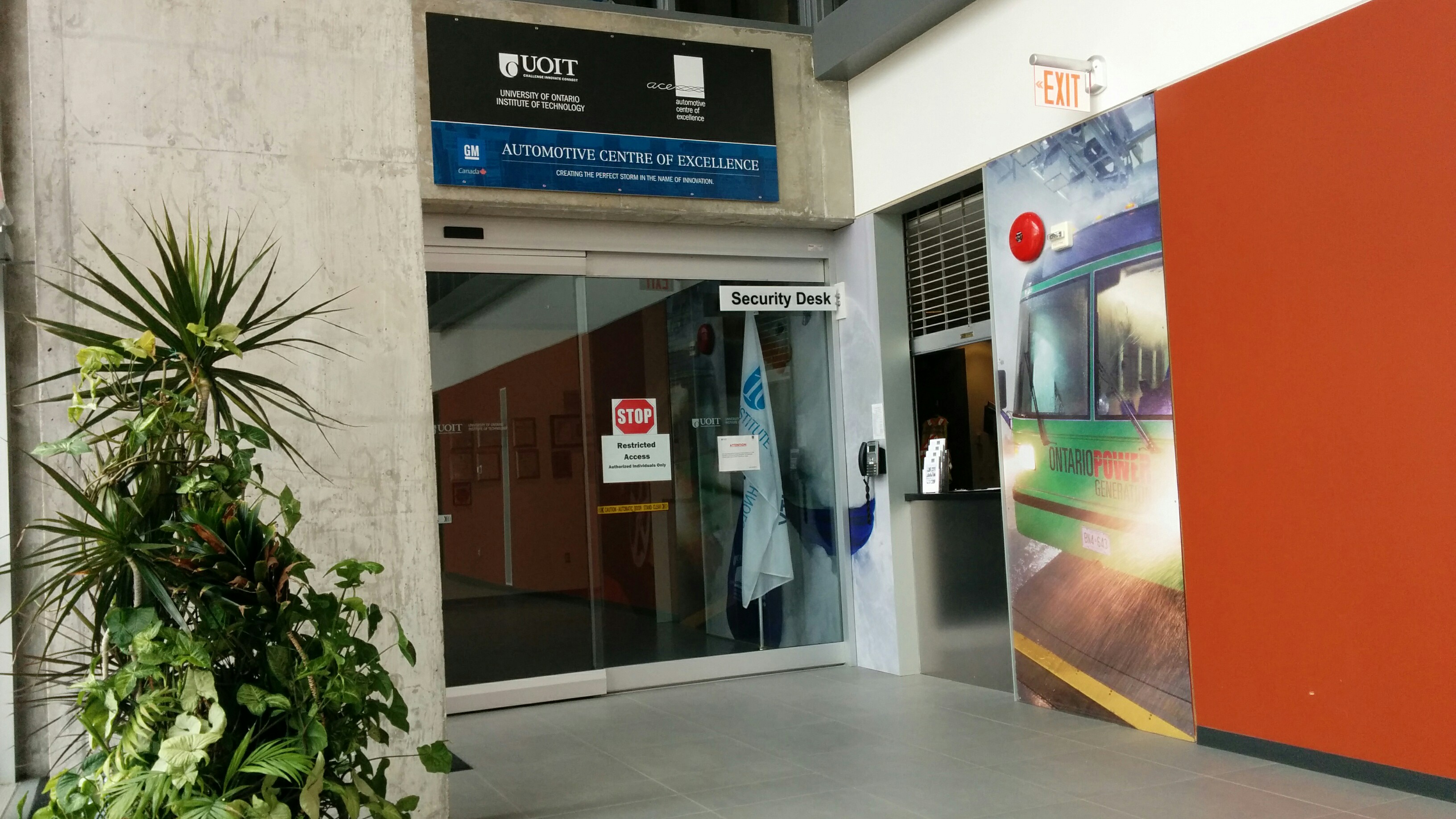 Colin Howard, the ACE Business & Marketing Support and a fellow fourth-year Ontario Tech Commerce student, led the tour of the ACE's core research facility, containing the Multi-Axis Shaker Table (MAST), the four-post shaker, two climatic chambers, and climatic wind tunnel.
Colin is part of the team currently working on ACE Motorsport Research. Specialized to the motorsport industry, they show potential clients why ACE is ideal for race enthusiasts developing optimal performance for their race cars. As part of this effort, ACE will be attending the PRI (Performance Racing Industry) Trade Show in Indianapolis, where ACE Motorsport Research will be promoted to the racing industry. The centre collaborates with several industry motorsports companies to develop ACE Motorsport Research.
The first chamber I had the opportunity to check out contained the Multi-Axis Shaker Table known as the MAST. The purpose of this instrument is to perform life cycle testing and structural durability on products.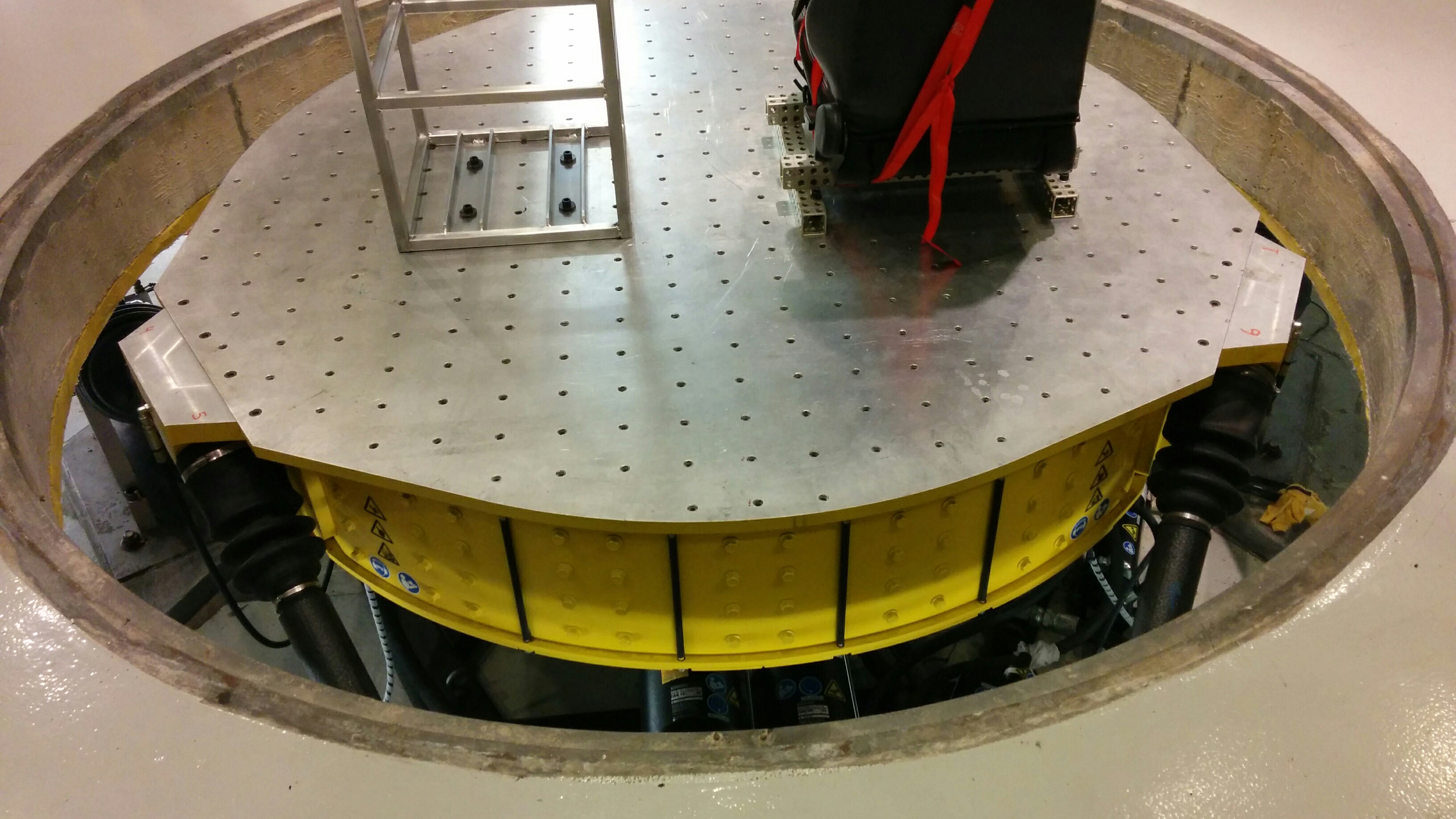 Not only automotive parts are tested on the MAST, as its testing functions are desirable for a large variety of products from a wide array of industries. Desired testing products are secured on the shaker and shaken vigorously to equate to months' or years' worth of wear and tear on the product. If problems with the parts are found, they are re-engineered and tested for quality and other factors once again. Anyone can rent the facilities to conduct their own experiments.
The odd-looking walls of this room absorb sounds as it is a hemi-anechoic chamber (see picture below). With the door shut, you can actually hear what complete silence is like.
The safety measures taken at ACE are extensive. In the MAST chamber, there is not only a fire alarm, P.A. system, several emergency stop buttons, and emergency sprinklers, but there are also safety lasers! The picture below shows one of four laser posts around the MAST instrument. The laser is connected all around, and if anyone walks too close to the platform and blocks the laser beam, then the MAST will shut down.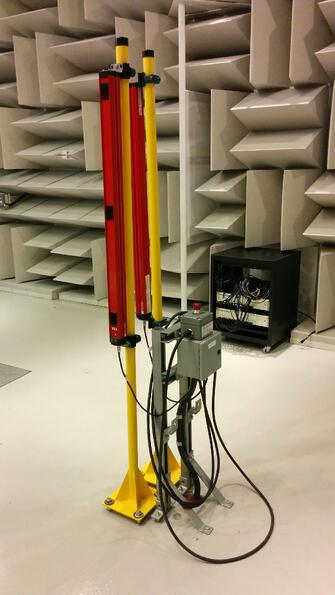 The next chamber explored contained the four-post shaker. A vehicle is placed in the room with each of the wheels secured to a post, and the shaker simulates various road conditions such as potholes and bumps to test the suspension. The room is also fully climatic, meaning it can simulate a vehicle driving in various weather conditions. The temperature range of this room is from -40 to +60 degrees Celsius, and humidity can also be adjusted from 5 to 95 percent.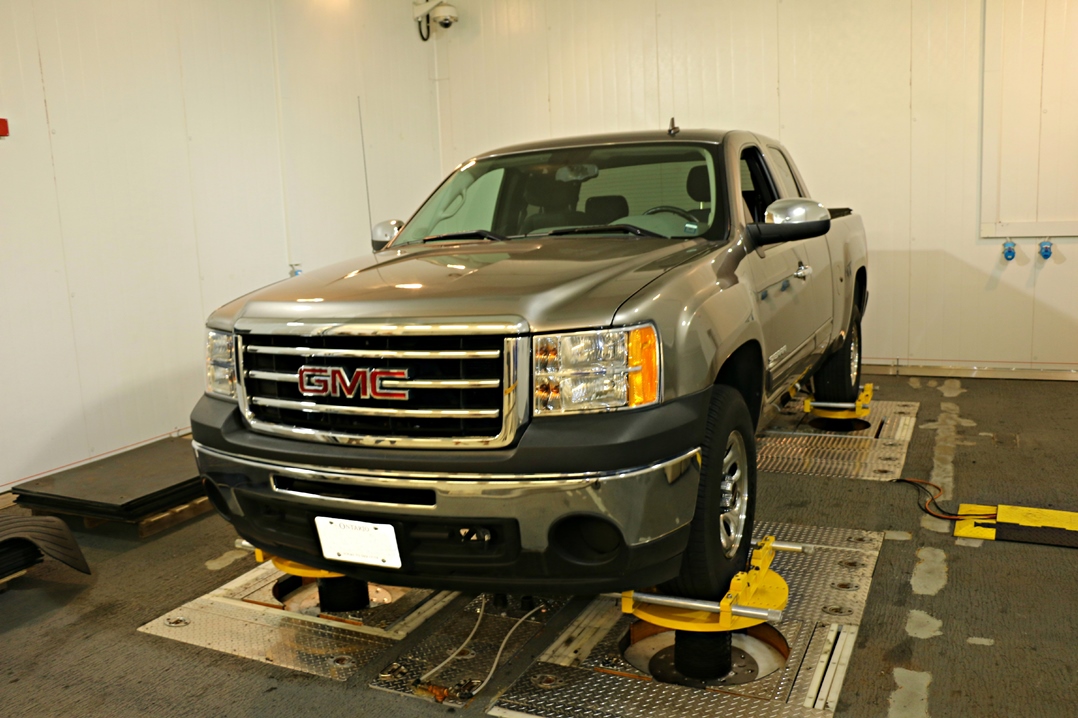 When customers want to make adjustments on their products in between testing, they can store their product in one of the vehicle garages that the core research facility has to offer. They are fully secure, should the testing be top-secret. Fortunately, this garage was open and I was able to view a vehicle which was getting prepared for the wind tunnel the following day; a Porsche Cayman race car!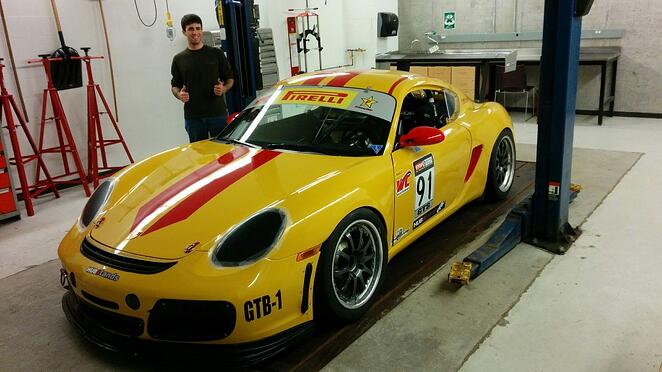 Colin and I met up with technical support co-ordinator Mr. Kevin Carlucci who showed us the climatic wind tunnel (CWT). The CWT is fully climatic, similar to the four-post chamber and two climatic chambers.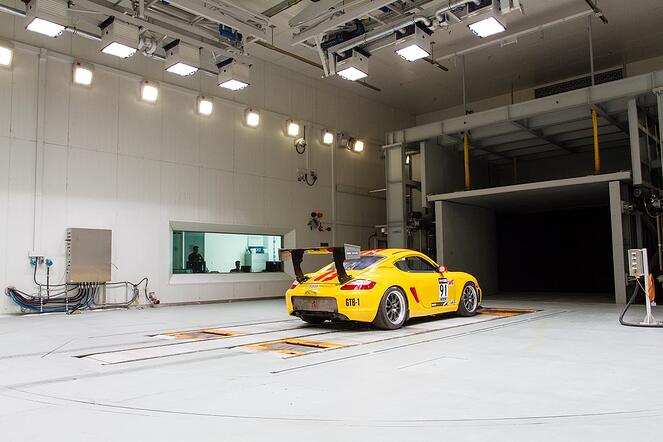 Technology in this room includes:
Enough wind power to put a car through over 240km/h winds.

Machines which make rain and snow, with all sorts of different spray patterns.

Solar lights (to simulate the sun – fully adjustable for any hour of the day, also with variable sun intensity settings).

Gas pumps conveniently placed in the room (yes, inside a building!), which are re-filled every three to four months.

The only yawing chassis dynamometer in a climatic wind tunnel in the world (which tests properties in crosswinds).

And finally, really neat CO2 extractors located under the car, pointed under the hood, and to the body, in case of a fire.
Did you know that Rick Mercer came to the ACE? You can view the video on YouTube, where Rick first looks at the General Motors plant in downtown Oshawa, then at 4:33 goes to the Ontario Tech's north location to see ACE. Discovery Channel Canada and the National Geographic Channel have also come to the ACE for filming, as these rooms are not only limited to vehicle testing. You can view video of Discover Channel Canada's visit to the ACE.
Below, Mr. Carlucci shows me one of the CO2 buttons.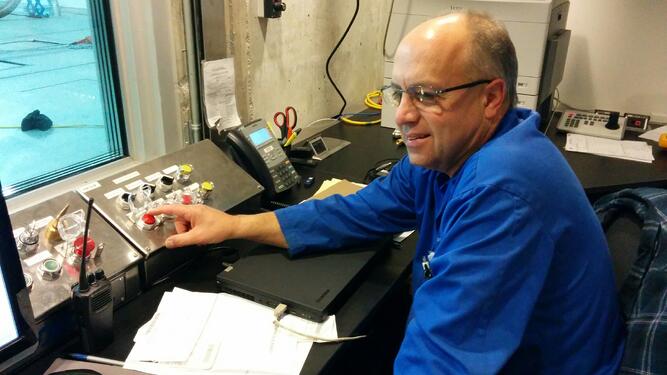 If you'd like to learn more about ACE, you can check out its website and inquire about tours, or explore it as part of Ontario Tech's virtual campus tour. It also has Facebook and Twitter pages.
Photo credits: Pictures 5 and 7 were courtesy of Colin Howard.