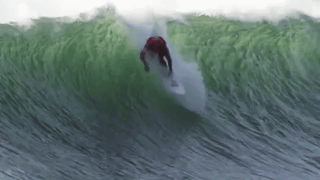 American professor and mindfulness expert Dr. Jon Kabat-Zinn once wonderfully stated: "You can't stop the waves, but you can learn to surf."
One valuable lesson that has helped me learn to surf the 'waves' of stress and fear in my life has been my fundamental belief to never stop learning.
That is why today I am excited to focus this month's spotlight blog on Student Mental Health Services (SMHS). I was fortunate to have the chance to catch up and speak with Jarek Baginski, a Student Mental Health Manager. I got to hear his thoughts toward the following questions about the support, services and resources that he and his team look to provide students for their own mental health, well-being and need for mindfulness.
What kinds of programs and mental health awareness initiatives does the university offer students?
We do offer individual and group therapy to all students, through self-referral, going to the SMHS website or references by professors, academic advisors, friends and community members. We've recently expanded our services to better serve and support victims of sexual harassment and violence—we wish to encourage individuals to keep an open mind to welcome others.
We are very closely working with Student Accessibility Services (SAS); we refer and often have mutual clients and a circle of care. From this circle, each of our teams can provide more comprehensive care, which can make students have more solutions catered to their needs. We also work with other student services such as Career Counselling and International Education.
We also work with the Student Learning Centre (SLC) to build and develop skill-building workshops to combat procrastination and test anxiety, as well as make students aware of resources available that SLC provides.
We also maintain relationships with clubs and associations on campus, such as the Student Mental Health Advisory Committee. Working with student organizations helps to bring about student awareness, peer mentoring and managing the Student Mental Health blog.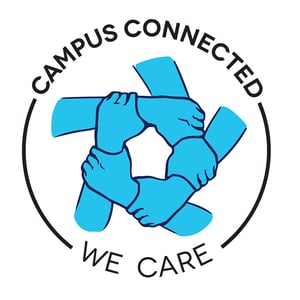 And finally, one key initiative that is meant to inspire a positive change culture across faculty, staff and students and to build and maintain a safer campus to ensure students to have social, personal and academic success is Campus Connected. This campaign seeks to identify and let others know people who can be able to help (with the buttons and stickers placed on our university-branded backpacks and laptops, as pictured below). We're concerned that we have too many lonely students that are surrounded by strangers; there is no reason for it, and that is why we need to be more attentive to those who feel left out.

What can you do during your day to help ride and navigate through the 'waves' that you face?
If you are interested in attending one of the support groups above, please call the Student LifeLine at 905.721.3392 or email studentlifeline@uoit.ca.
In order to effectively ride the waves, and be less vulnerable to life challenges, we must listen to our bodies. It communicates its needs through motions (e.g. when I feel sad, my body is tired; when I feel stressed, I might not be feeling well). We sometimes do not communicate with our bodies enough, and by the time we realize it, it is a big problem. Be kind to yourself before you really have to. Learn to like and love yourself, and lower the criticism that you subject yourself to. That will allow you to respond to your needs and respect them in a meaningful way.
In one sentence, can you summarize why mental health, well-being, and mindfulness is important to you?
As a psychotherapist, describing anything in one sentence is tough for me. I believe that mental health and emotional well-being are as important as physiological health. I feel that finding a time to be aware of here and now is fundamental to being kind to ourselves and living healthily. I would leave you with a quote that I have posted in my office:
"If you are depressed, you are living in the past. If you are anxious, living in the future. If you are at peace you are living in the moment," Lao Tzu.
---
I'm grateful to have had the chance to speak with Jarek. He and his friendly and dedicated team are committed to helping students ride and get through the waves to support positive health and well-being. To learn more information about SMHS, be sure to visit the SMHS website.