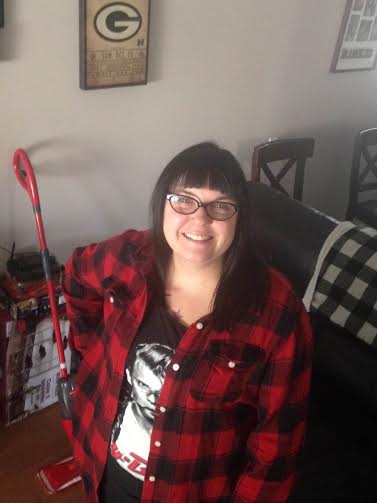 Amy Coady is in her second year of Political Science at Ontario Tech University after bridging over from Centennial College. I asked her why she chose Ontario Tech University, and what it's like being a full-time mom and a full-time student.
"It is very difficult. There is no way to sugarcoat that. Managing a full-time course load with all-encompassing parental responsibilities is a daily challenge. Extracurricular activities, homework, meals, household management and unforeseen circumstances such as a sick child can impact my abilities as a student. Parenting is a full-time job with no breaks or time off; I do it on my own and it is my first priority.
However, throughout the difficult times and sometimes undesirable parenting choices (do you want to play video games for two hours while mommy studies?), at the end of the day I know that my education is important for both of our futures, and not just to pave the way for a good job. The most important lessons that we can teach our children are modelled through our own behavior. I am teaching an invaluable lesson about the importance of education. I don't just tell my son how imperative it is to study and do well in school, he gets to witness me doing it and I hope that he carries that invaluable lesson with him throughout his own life.

I chose the Political Science program because it focuses on change from a grassroots perspective. Students need to understand the context of the current political system and economy and societal inequalities, things which are so important to understand to be a change maker. I like that the program easily paves the way for college graduates to obtain a university degree. It honours the education already completed in college and makes the degree option fair and accessible.
Honestly, and unbelievably, it was the support I received after a very close friend of mine suddenly passed away in October that made me realize I was in good hands. The faculty was so completely compassionate, not just academically, but in ensuring I had the support I needed to cope with such a great loss. I was able to finish the semester successfully. As a mature student there is certainly an element of isolation that I was feeling when I commenced my studies. I was feeling very ambiguous about my decision to attend university full-time. I wanted to have a job post college graduation and work on my degree gradually over time. After a very difficult start to last semester, I am now in a place where I am confident I made the right decision to remain in school, and the amazing faculty at this school has been a huge part in getting me to that place."
Photo Credit: Amy Coady