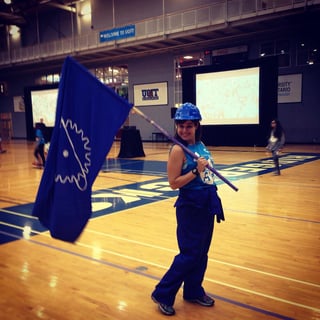 Anybody who knows me knows that each September I look forward to Orientation more than some people look forward to pumpkin spiced everything.
After participating in five Orientations (one as a first year, two as an Orientation Leader, and now two as a faculty co-captain) some could consider me an Orientation expert, so let me teach you how to make your own Orientation experience awesome!
Here are the DO's and DON'T of your first orientation:
DO make the decision to come to orientation. You will meet amazing people, participate in exciting challenges, and learn all about the services on campus. If that doesn't sell you, I hope at least the free food will!
DON'T stay up all late the night before Orientation. Both days are packed with a lot to do, and even the engineers make sure to rest for Orientation. You may be anxious about the new experience, and the party life at this time of year can be enticing, but a good night's sleep is your best friend.
DO grab a coffee the morning of the first day of Orientation or drink lots of H2O to wake you up, because you're probably going to ignore my advice about getting enough sleep anyway.
DO eat a large breakfast. You will be moving around a lot! As a little experiment, I decide to wear my running watch during the first day 2015 Orientation to see how much movement is involved, and found I walked/ran about 13km on what's considered to be the slower of the two days.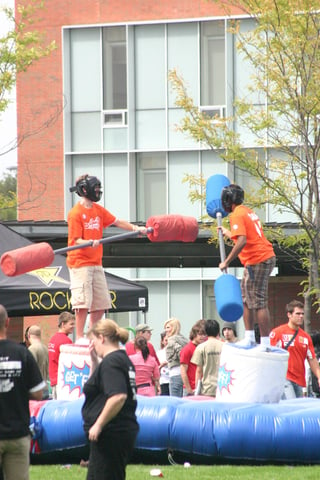 DON'T be afraid to mingle with new people before the action starts. It's easy to forget that as a first year, your fellow first years are in the same boat as you are. No need to worry about feeling awkward here!
DO pay attention to what is said in the Student Life presentation. This is an excellent opportunity to pick up on facts about services on campus that will likely come in handy throughout the school year.
DON'T walk through UA West Atrium while the Science faculty is doing its annual egg drop!

DO also take caution when walking by the testing component of any Faculty of Energy Systems and Nuclear Science build competitions, especially if the objective is to build a catapult.
DON'T miss out on the Wild Goose Chase on the second day of Orientation! This event is the annual inter-faculty competition where winners take home Stanley the Goose. You will not be chasing actual geese, nor would you want to as they can get quite vicious, but rather participating in a series of difference challenges, such as Ultimate Frisbee, the Song Competition, the Golden Egg Hunt, and a Wild Goose Chase where you try to find wooden geese. New this year was the task of making it rain in the ACE Wind Tunnel, literally! With a wide variety of activities, you can be involved in any way you want in helping your faculty accumulate enough points to win Stanley!
My last piece of advice is to reiterate what was said at the 2015 Orientation Opening Ceremonies: DO take in the magic of a Ontario Tech Orientation. Despite how cheesy that sounds, there is certainly something about the two-day event that kicks off the university career of all first years!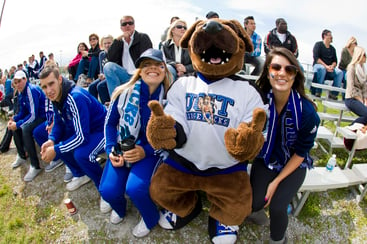 At the closing ceremonies, I've witnessed all faculties uniting in celebration, despite the intense competition earlier that day. I've seen first years making friends they would remain close to years later, and first years who have conquered their fears of public speaking. There is something about Orientation that brings out the best in people, and has kept me coming back for more, and I truly will miss it after I graduate.
If you still aren't that interested, remember there's still free food. What Orientation activities were your favourite? Let us know in the comments!
Interested in discovering more about our programs and faculties? Download our viewbook today to learn more!