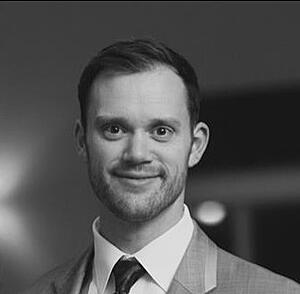 Graham Wight
Bachelor of Arts (Honours) in Criminology and Justice, 2007
Master of Arts in Legal Studies, Carleton University, 2010
Business Strategist and Policy Writer, Durham Regional Police
Ontario Tech University Sessional Instructor
"I credit my decision to attend Ontario Tech University for my undergraduate degree with heavily influencing my perspective on what it takes to build a better a better community, empower people and solve problems. Students enrolled in the 'First Class' at Ontario Tech University were on campus at a time when opportunities to shape the future of the university were only limited by our imagination and willingness to invest in its future. It is my pleasure to be indebted to the notion that creating change is driven by people who take action and that leadership is a state of mind rather than a rank, position or credential. Professionally, I have been able to find opportunities within organizations using the same approach to creating change and problem solving. Being able to anticipate barriers, ask questions and use evidence to solve problems are skills that are invaluable in all contexts.
In 2011, I returned to the Durham Region to work in public safety and have been able to support important programs and leaders who spend their time protecting people. Soon thereafter, I accepted a position at Ontario Tech University as a sessional lecturer in the Faculty of Social Science and Humanities. I have taught courses in Legal Theory, Policing, and Leadership and Administration. In Leadership and Administration, I used principles of social entrepreneurship to teach students about leadership and guide them through the process of solving a problem in the community. Much of the big-picture thinking that guided the course was based on my experience at Ontario Tech University.
To practice what I preach, I also volunteer with an amazing organization in Durham Region that serves victims and people in need. Volunteering is a great learning opportunity, and it is also allows me to help people and solve problems in a very direct way. I am proud to say it will be a part of my life forever.
At Ontario Tech University, the quality of education, student culture and investment in the City of Oshawa mean that there are new opportunities for students to be leaders every day. I am very proud to say that I am a Ontario Tech University Alumnus."