Congratulations to our applicants who received an early gift in the form of an offer of admission to Ontario Tech! We're not even into 2015 yet but some offer packages have already hit the mail. We encourage our high school applicants to apply well before the January 14 deadline - the faster you submit your application, the faster you may hear a response!
Accepted high school applicants also have the opportunity to enter our photo contest for a chance to win some great Ontario Tech prizes. Here's our first entry from Logan: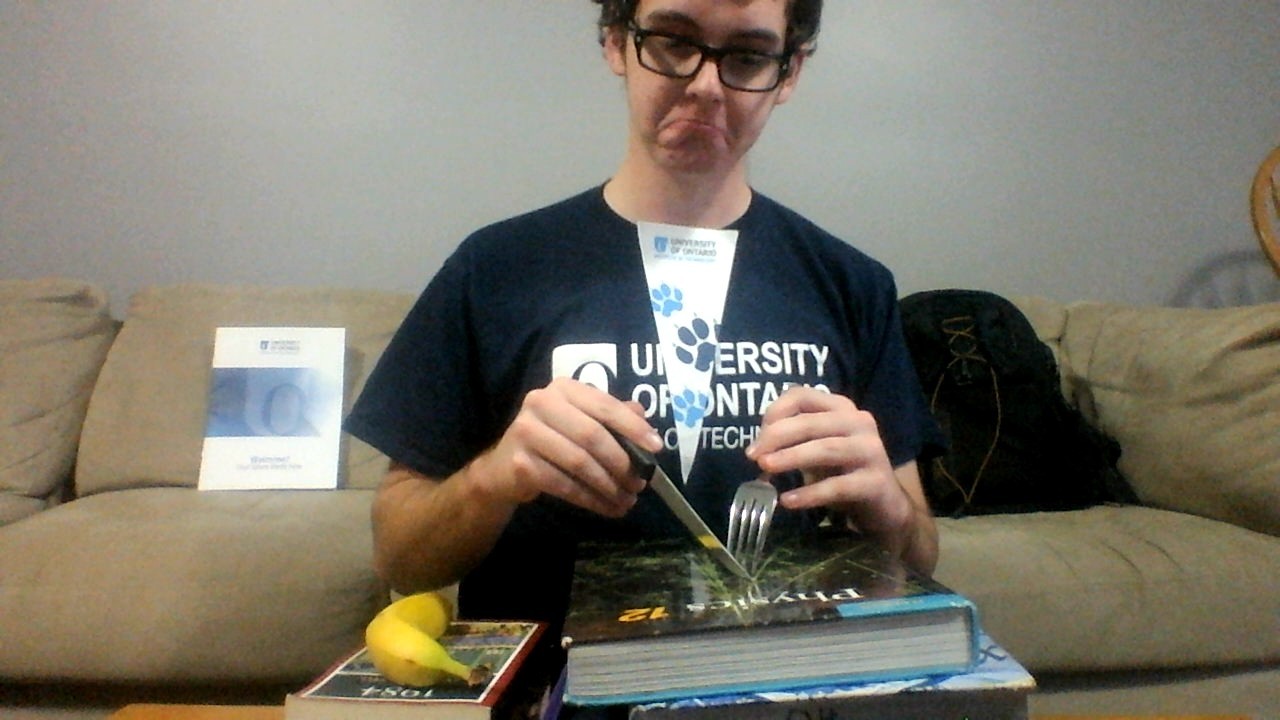 Logan captioned his photo, "The craving for knowledge is too much to resist." Thanks for the great entry Logan - make sure to share your entry with your social media channels to get as many votes as possible!
We look forward to seeing the photos that other future Ontario Tech students come up with!