As a student, one of the things I remember hearing most about when I first started was all the different kinds of help and services available to assist me.
There are so many amazing ways that the university offers help to students—from personal, to academic, to health related and more—that it can be difficult to know where to look when you actually need that help!
So I decided to compile a list of some of the most commonly-used services at the university, where to find them and what exactly they offer.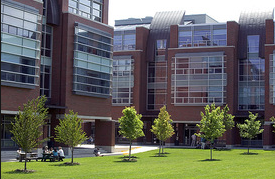 Academic
Academic Advising is an incredibly helpful resource here. But academic advisors do more than just help you create your course schedule; they can help you connect with other resources on campus.
They are also extremely knowledgeable about the university's academic policies and procedures. If you need assistance of any kind and are unsure where to turn, your Academic Advisor is a great first place to go.
The Student Learning Centre offers students academic support for courses they may be struggling in. Appointments can be booked online through the student portal with either a Peer Tutor or a Student Learning Centre Specialist.
It may seem intimidating, but your TAs and professors are here to help you. It often hurts them just as much as it hurts you when they see they have a student who is struggling with the course subject matter.
Don't make the mistake of being too embarrassed to go see your professor or TA during office hours. It is one of the easiest ways to stay on top of your work and make sure you have a thorough understanding of everything you are learning.


Personal
Student Life offers students mental health services. These services are confidential and free of charge to students. For further information, visit the university's website.


Career
The Student Experience Centre offers career services. Students can access the Career Centre for a variety of job listings and career resources.
Even more interestingly, the university offers career counselling for students looking for a little extra help! (Stay tuned for one of my follow-up blogs, which will go into more detail on the Career Counselling and Services available to students.)


Health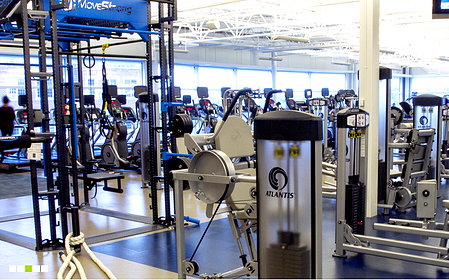 The Campus Recreation and Wellness Centre (CRWC) hosts a variety of different services to help you with all your health needs.
First, there is the Campus Health Centre. Students can book appointments to address physical and mental health issues they may be having. There is also a registered chiropractor, massage therapist and more!
Students can also find a Lovell Drugs Pharmacy, where they can have prescriptions filled and purchase over-the-counter medications to help with those pesky exam headaches.
Lastly, the CRWC houses the FLEX Centre, which is the university's fully equipped gym. Students can sign up for fitness classes that range from Yoga to Zumba and more!
The number one thing to remember as a new student, or as a student who is looking for help in any year, is that the help IS there for you. All you need to do is step up and ask. Remember, the only stupid questions are the ones left unasked.