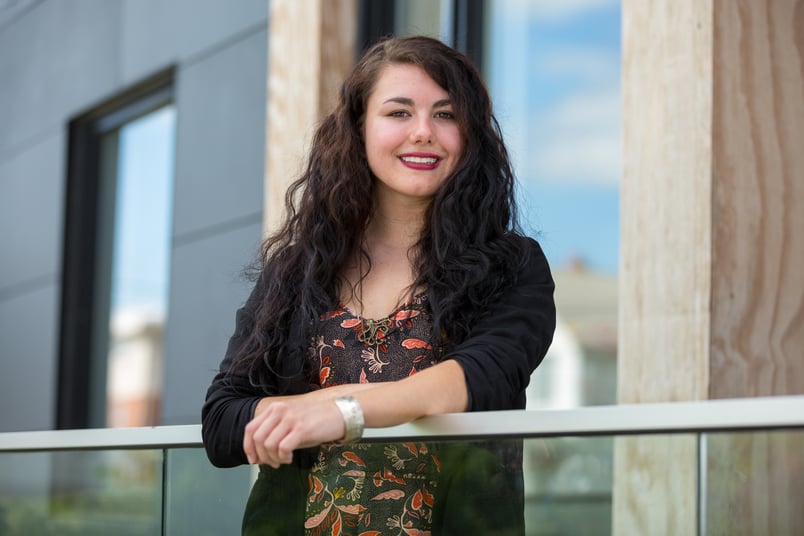 Name: Natasha Kowalskyj
Program of study: Communication and Digital Media Studies
Year of study: Fourth
Why did you choose your program? I felt inclined to know more about the world surrounding us, how corporations relay messages to us, and the latent hold that social media has over us. Pretty fascinating topics for classes!
What do you want to do after you graduate? I hope to still be involved in radio broadcasting, whether behind the scenes or on the mic. Broadcasting in college seems like a logical next step for me!
What's your favourite childhood toy? Anything Spice Girls, Sailor Moon, or Pokémon.
What's the one food item you couldn't live without? I simply can't pick one because I need vegetables, but spaghetti, pizza and cheesy things as well.
Favourite TV show or movie: Doctor Who at the moment, but Ash Vs. Evil Dead is amazing!
Favourite 90s boy band or musician: Spice Girls……the boy bands were lame.
Blog that you're most excited to write: Anything relevant to students, that will either be helpful or start healthy conversation.
Top 3 bucket list to-do items: Swing on the edge of the world, scuba dive with colourful ocean views, and finally go to Montreal!
Who is your career idol? I would say anyone working at Jazz FM currently, but also Ru Paul is an amazing individual entrepreneur.
Favourite sports team: Jays are doing pretty well I think right now, huh?
Ice cream or pizza? Pizza (with ice-cream for desert)
Beach vacation or Euro-trip? Beach vacation in the winter, (Euro vacation in the fall) J
Cats or dogs? Cats!
What's your favourite book? Ballads of Suburbia, since childhood.
---
Read Natasha's blogs this year on the blog!