Learning a new language can be hard. Especially if the language you're learning is the one you need to know for your future studies.
Not only do you need to be able to understand the language, you also need to know how to read, write and speak it.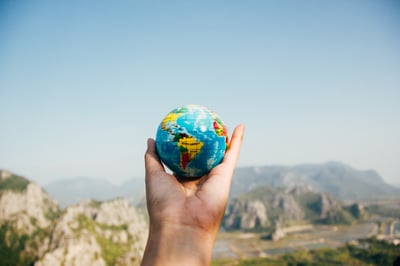 All of these challenges combined can be scary to an international student who is thinking about studying in another country.
But don't let it hold you back! There are options for international students who are looking to learn English.
In our digital world, there are many mobile apps that can help anybody learn a new language. Most allow you to practice reading, writing and oral pronunciation.
You can buddy up with a friend or group of people to practice your new language. Having a group of friends that meets regularly allows you to practice your new language in a conversational way.
At our university, we offer international students programs to help them learn English and allow them to confidently enter their program of choice. Through our departments and faculties along with our English Language Centre, students can partake in three programs: English for Academic Purposes (EAP) and Pre-EAP and customized group programs.
EAP
If you already have an understanding of English, you can apply to our EAP program. In this program you'll experience six levels to help develop your English skills. The program also features:
Cultural and social activities.

Optional field trips.

Small class sizes.

Weekly conversation group.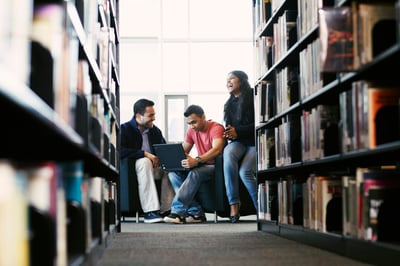 In this program you can expect to learn about group work, presentations and research assignments, preparing our future students for real-world tasks they will face in their studies.
To learn more about our EAP program and how you can apply, visit our English Learning Centre.
Pre-EAP
If you think you need a bit more guidance and learning before entering the EAP program, consider enrolling in our pre-EAP program. This program helps ready students for entering the EAP program by building upon your basic English language skills. Once you've completed pre-EAP, you will begin at Level 1 of the EAP program.
Customized group programs
Our university also offers group programs for students looking to learn English. These programs can be organized for groups of 15 students or more that have been arranged in your country before applying to the program. As these programs are custom, they are made to suit the duration and needs of your group.
You can learn more about the types of customized groups programs we offer on our English Language Centre website.
Don't let your need to learn a new language hinder your ambitions when choosing a post-secondary institution. Make sure to do your research and choose a school that will help support you before, during and after your university career.
Want to see more of our university but live out-of-country? Check out our virtual tour today!