Downtown Oshawa is quickly becoming a destination for foodies. It seems like barely a week passes without news of an exciting new restaurant opening, or a must-try dish. My friend and I embarked on a journey to downtown Oshawa to partake in these delights. On our way to the restaurant, which was recommended by a Ontario Tech student studying at the downtown campus, we saw a new class of restaurants and cafes that have emerged in downtown Oshawa. That one restaurant, is Thai Culture.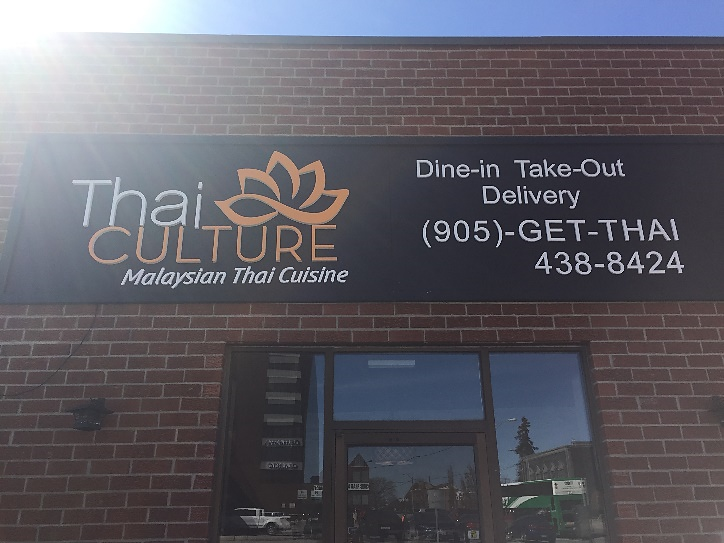 The restaurant is in a revered location, a very short walking distance from Ontario Tech's downtown buildings, and located right on the intersection of King Street East and Mary Street.
Walking into the restaurant, my friend and I were met with a friendly greeting and seated right away. The restaurant had an inviting and relaxing atmosphere, ready to take on the ravenous lunch crowd. The modern décor allows for simplistic beauty of the Thai food to shine through. Although, the inviting and relaxing atmosphere isn't the only thing bringing folks and Ontario Tech students to Thai Culture.
We were given a lunch menu, which included: salads, soups, vegetable, meat, seafood, and noodle entrees. Everything on the lunch menu is similarly priced and very affordable, even for university students on a budget.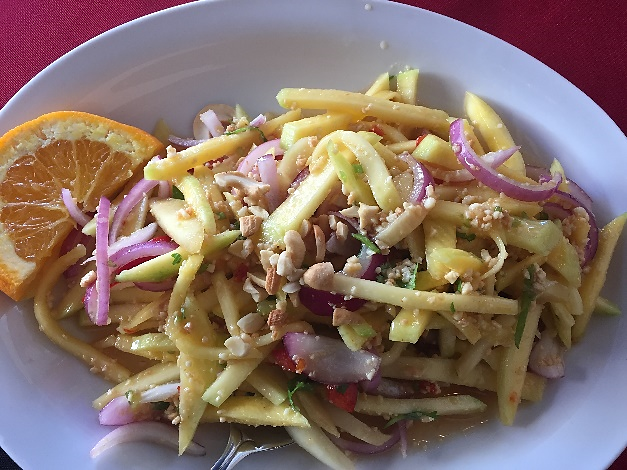 After much deliberation of what to order, we enthusiastically agreed to the Green Mango Salad and Chicken & Shrimp Pad Thai. The Green Mango Salad, which consisted of fresh shredded green mangos, red onions, red peppers and coriander, delicately garnished with cashew nuts, was the first to arrive. Seeing the large portion of our salads, we quickly realized that we certainly could have shared one as an appetizer. But, after taking my first bite, I reveled in the fact that ordering separate plates was a wise decision. The bright colours of the mango made it a feast for the eyes as well as the taste buds. The salad had just enough natural sweetness to it, with every ingredient blending well together. Every bite consisted of mango goodness.
Our Pad Thai arrived just in time, which is essentially Thai noodles stir-fried with tofu, egg, roasted peanuts and tamarind sauce. The dish was executed perfectly. Delicious, appealing to look at, hot, fresh and served in a friendly manner. Again, we found the serving to be large enough for sharing…or not. I was unable to finish my portion and took some to-go.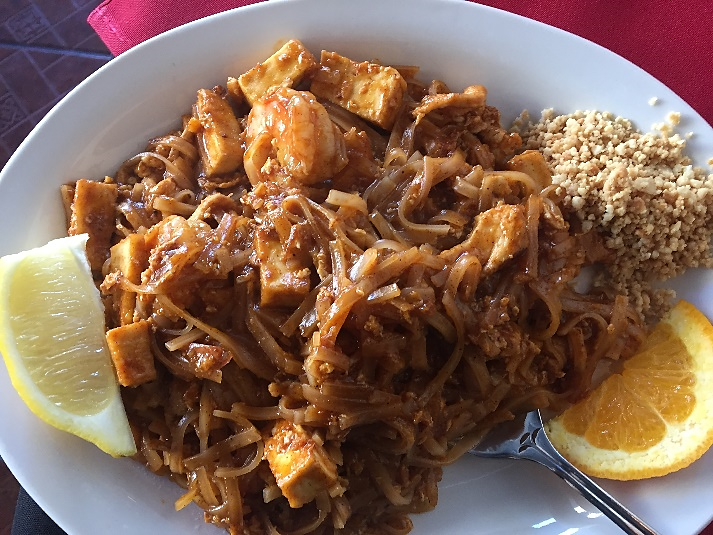 If my stomach wasn't begging me to stop I wouldn't of thought twice about having dessert. I would have loved to try the Deep Friend Mango, as I have never had that before, and if you can't tell, I like mangoes.
Though, I would love to be selfish and keep Thai Culture to myself, it is too good to stay hidden for long. There's no doubt that I will return. I would recommend this restaurant to all.
Thai Culture is open 10:30am to 10:00pm Monday to Sunday. The restaurant also offers Delivery and Pickups with the same service hours as the restaurant hours. The restaurants location is on 81 King St E, Oshawa. For more food reviews be sure to check out our local cuisine section.