The opening of Felicio's Cake Boutique realized a longstanding dream of its owners and operators Alessandra and Valdir Felicio. In 2002, a decade prior, they had moved their family to Canada from Brazil. Alessandra is a math teacher by training, but acquired a love for baking at a young age – having learned at home with her parents – while Valdir's parents were themselves bakers by trade. Felicio's was launched with ambitions to impart a sense of Brazilian heritage to the region. To that end, everything they sell is made in-house, from scratch, with all natural ingredients – some of which are also brought in from Brazil – with no dyes, no shortening, no preservatives. And while it certainly is a tremendous cake boutique, Felicio's is much, much more.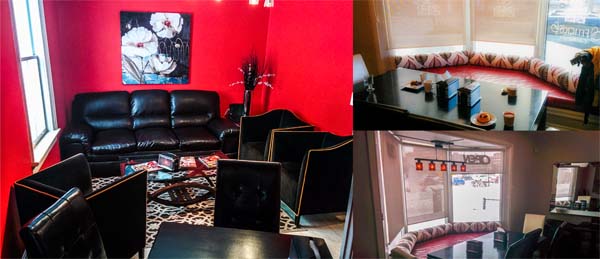 Stepping into the shop, I am always met with a warm greeting. Felicio's is home to an inviting, relaxing atmosphere. With ample seating, free WiFi, and room to lounge, this place feels just as comfortably appropriate on a quiet afternoon with a book as it does a social outing with company. Alessandra is terrifically gregarious in her approach to welcoming customers and is always excited to answer questions about the menu; it is wonderfully heartening to hear a chef speak with passion for her food so consistently, and all of this tends to set a positive tone for your visit.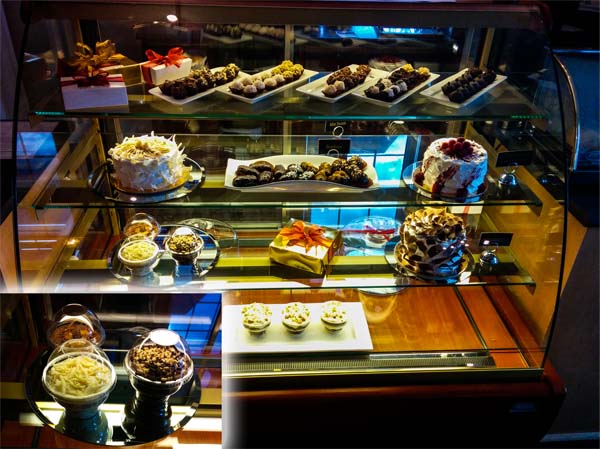 Like what you're reading? Get the latest Student Speak updates by following us on Twitter!
Felicio's makes and serves cakes, of course, but there are many ways to try their cakes and sweets. Its cake-in-a-cup is essentially a slice of cake, fitted into a to-go cup, alternating layers of cake and frosting. On a smaller scale there are cupcakes, and if I need to explain cupcakes I don't think we can be friends anymore. Smaller still, their 'mini sweets' and bonbons are bite-size (big bites) treats well-suited to sharing. Or not sharing. But it's also a great place to stop in for lunch, or a quick snack. The menu includes salads (garden and tropical), signature soup (with ingredients imported from Brazil), panini, and empada. I swung by for lunch before an afternoon class and set my sights on a Premium Panini (Ham) and a Hot Chocolate.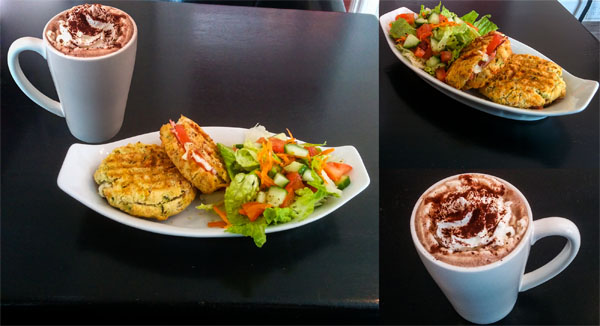 Felicio's Hot Chocolate is hands down my favourite in Oshawa. A friend and I have had a recurring conversation about this magical stuff for more than a month which can be boiled down to "it tastes so real." So I finally asked about it. It's made with 100% cocoa, some milk, no additives, and as with everything else: all in-house, all from scratch. The Premium Panini comes with ham or turkey, and I opted for ham. The bread is a jalapeño bacon cheddar roll, sealing in the ham and tomato slices under a bed of melted parmesan, cheddar, and mozzarella. The Panini isn't uncomfortably hot; the jalapeño lends it a little bit of a perk, which is quickly subdued by the sweet and salty toppings. The flavours all play nicely off of each other. The side salad comes with Felicio's in-house vinaigrette, and is a fresh, feel-good complement to the panini. I didn't realize until looking up the menu much later that this meal is actually one of Felicio's gluten-free options, which I never would have suspected, but you can bet I'm going to let myself feel extra healthy about it.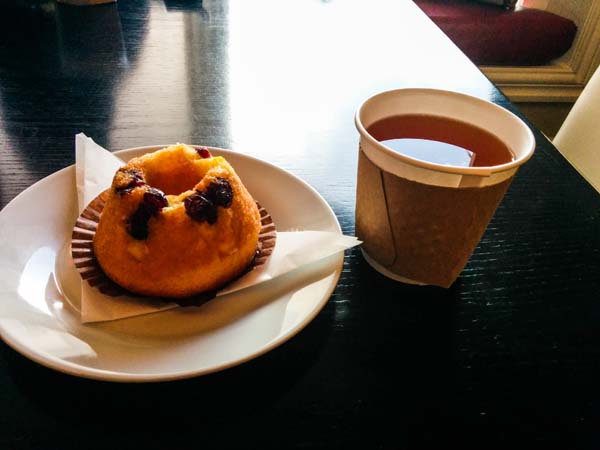 Felicio's is open 8:30 a.m. to 5:00 p.m., Monday to Friday, and 11:00 a.m. to 4:00 p.m. on Saturdays. Stationed at 65 Albert Street, it is a very short walk from downtown classes. I don't think there's anyone for whom I wouldn't recommend a visit; Felicio's boasts gluten-free, dairy-free and vegan choices, one of which is a vegan chocolate raspberry cake on my to-eat list. For your more immediate dining needs – whether you're craving Brazilian coffee, the best hot chocolate ever, lunch, dinner, or just dessert (try the Raspberry Surprise cake-in-a-cup!) – Felicio's Cake Boutique is a must-visit. On top of its everyday menu, its Facebook page is also regularly updated with seasonal and/or unique additions to the menu, like Apple Cider in the fall, or the occasional Glazed Orange Donut. Be sure to pay Felicio's a visit soon, and say hi for me!