What is LANWAR? A giant gathering of gamers… to play games! In this semi-annual three-day event the gaming lasts 40 hours straight, featuring games like Smash Bros., League of Legends, DOTA 2, Minecraft, Counter Strike, Strike GO, Hearthstone, and StarCraft 2. If you want to do your own thing, you can bring whatever games you want to play. You can also bring your own laptop, desktop computer, or even TV and gaming consoles if you want! Note that this event has a BYOC policy: Bring Your Own Computer!

The LANWAR team is a sub-society under Ontario Tech University's BITSOC (Business and IT Society). The purpose of this event is to improve the student life experience. In the past, LANWAR has been a great success with students from all years, from both DC/Ontario Tech University, from a variety of different programs. This is a great opportunity to meet new people who are also interested in gaming. Jonathan Yang is the president of LANWAR this year and explains, "We try to bring out something we as a team are proud to put our name on."
Did you know LANWAR is the largest gaming community event not just on campus but in the whole Greater Toronto Area? It is also now open to the public!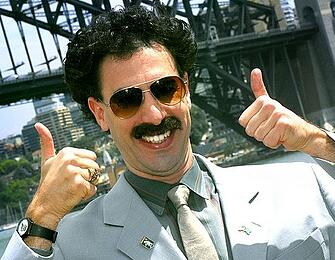 New this semester is an updated version of LanHUB. A LanHUB is a type of local area network (LAN) (a computer network interconnecting computers within a limited area) made for easily connecting gamers online. A LanHUB will be open to use during LANWAR, which will connect everyone in the LAN for the tournaments, and also for other games to play together online. With the purchase of a ticket you will be given a link which will give you access to the LanHUB. After signing up you are taken to an event dashboard which will have all of the different games being played, and tournaments you can register for. A YouTube video further explaining LanHUB can be seen here.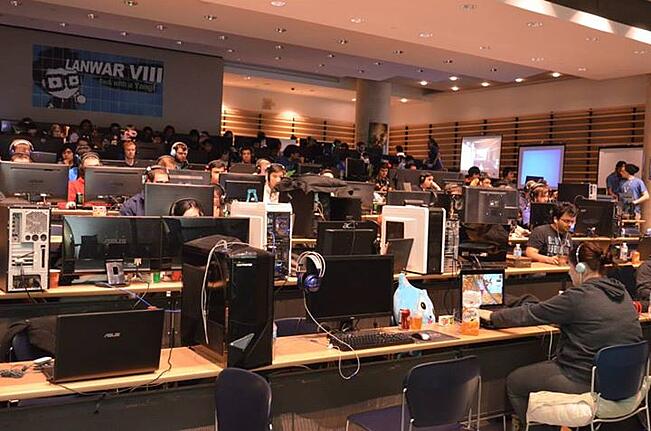 This is a non-profit organization, and money raised from this event is donated to SickKids hospital in Toronto. LANWAR X is coming up and seats are filling fast, so get your tickets now on their website! It will be taking place on the weekend of March 20th – 22nd, starting at 10:00 p.m. on Friday night, in the UA (Science) building.
For more information, check out the following links:
Chris Mangaser's vlog from LANWAR IX last semester
Ontario Tech University/DC Gamers Facebook Group
Article from The Chronicle about LANWAR
Photo Credits: Link to Borat picture here. All other photos are from the LANWAR website and Facebook page.