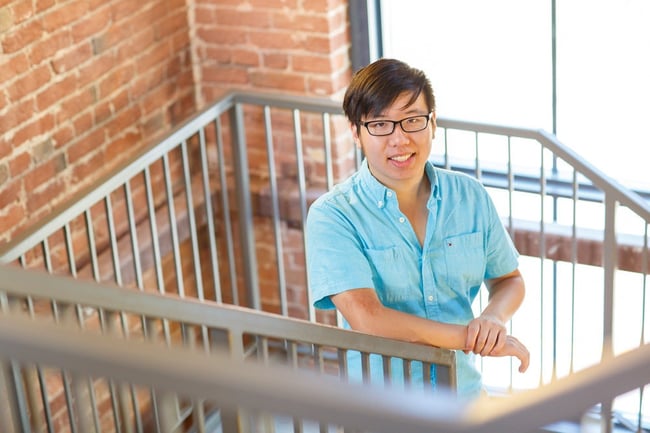 Name: William Lee
Program of study: Commerce
Year of study: Third
Why did you choose your program?
I chose the Commerce program because I like the challenge and concepts behind business. I also enjoy the focus on extracurricular activities that build on the skills learned in the classroom and the emphasis placed on them.
What do you want to do after you graduate?
After graduation I want to pursue a career in Management Consulting.
What's your favourite childhood toy?
Bionicles!
What's the one food item you couldn't live without?
Calamari, no question.
Favourite TV or movie quote:
Loyalty is a two-way street. If I'm asking for it from you, then you're getting it from me.
Favourite TV show or movie:
Dragon Ball Z
Favourite 90s boy band or musician:
Rage Against the Machine
Blog that you're most excited to write:
My experiences in Asia!
Favourite past Student Speak blog:
Learning about the GM Centre with Dimitri!
Top 3 bucket list to-do items:
1: EdgeWalk on the CN Tower
2: Backpack Europe
3: Attend Oktoberfest
Who is your career idol?:
Robert Herjavec
Favourite sports team:
New York Rangers
Ice cream or pizza?
Pizza!
Beach vacation or Euro-trip?
Euro-trip 100%
What's your favourite book?
The Lost Symbol
Favourite Durham Region restaurant?
Pho Viet Nam 999
What would you tell first year you?
Learn to manage your money wisely.
---
Stay tuned for William's Go Global blog posts this year.