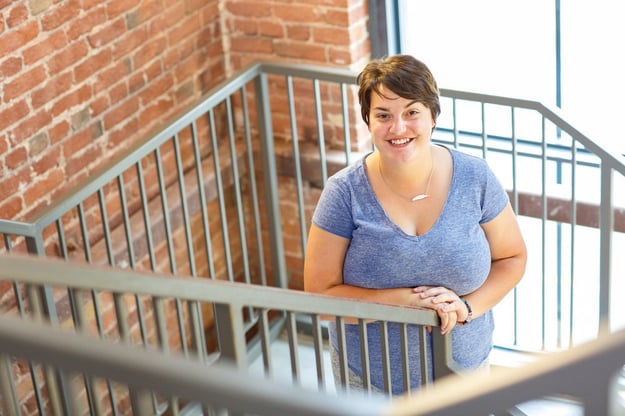 Name: Robynne Henry
Program of study: Communication and Digital Media Studies
Year of study: Fourth year
Why did you choose your program? I bridged over from Durham College, Journalism Print and Broadcasting, and Communications was the program that we could bridge into. Once I started researching the program, I realized I would have chosen Communications if I had the choice originally. It's exactly what I want to be studying, and related a lot to what I learned in College.
What do you want to do after you graduate? I'd like to go on for a Masters in Pop Culture or Media Studies, or to bridge into the field of Journalism.
What's your favourite childhood toy? Ferbies!
What's the one food item you couldn't live without? Candy
Blog that you're most excited to write: The Camps Cup, of course! I'm a Durham Alumni, and a current Ontario Tech student. I'm cheering for both teams, and will be happy with either team winning.
Favourite past Student Speak blog: The food review posts!
Top 3 bucket list to-do items:
Publish a book
Go camping
Go to sleep away camp as an adult
Who is your career idol? Kelley Armstrong
If you could have meet anyone in the world who would it be? Myself in 10 years, to see where I end up.
Favourite sports team: Toronto Blue Jays!! Go, Jays, Go!
Ice cream or pizza? Ice Cream
Beach vacation or Euro-trip? Beach Vacation
Cats or dogs? Both, huge animal lover.
What's your favourite book? Harry Potter and the Deathly Hallows.
Favourite Durham Region restaurant? Osaka Sushi
Favourite place to hang out on campus? Quiet room in Charles Street Library
What would you tell first year you? Don't Panic.
---
Stay tuned for Robynne's sports blog posts this year!