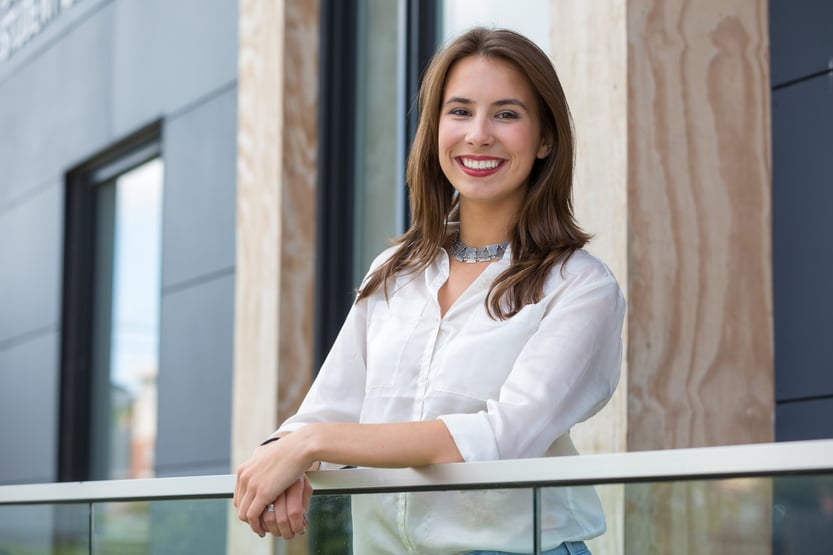 Name: Emily Rowsell
Program of study: Political Science with a minor in Communications and Digital Media Studies
Year of study: Third
Why did you choose your program? I was originally in Communications and Digital Media Studies and one of the professors in the Political Science program mentioned that I could switch programs if I wanted, since I had received As in three of the core Political Science classes my first year. I was told it was a competitive program with opportunities for students to be pioneers in shaping the course of the program, so I decided to make the change!
What do you want to do after you graduate? Dream job – Creative Director for a fashion magazine/organization and a free lance photographer
What's your favourite childhood toy? My paper doll fashion cut out kit
What's the one food item you couldn't live without? CHOCOLATE
Favourite TV or movie quote: 'I carried a watermelon' – Dirty Dancing
Favourite TV show or movie: Mystic Pizza
Blog that you're most excited to write: Top apps for students!
Favourite past Student Speak blog: Every post by Sara Stephen partly because I admire her as a human being and partly because they remind me of the Humans of New York posts on Facebook.
Top 3 bucket list to-do items: Walk a runway show, have my photography featured in Vogue at least once and learn to surf
Who is your career idol? Anna Wintour – a business woman admired (and feared) by many
Ice cream or pizza? ICECREAM
Beach vacation or Euro-trip? Euro-trip (museums, fashion, photo opportunities, history, culture oh my!)
Cats or dogs? Doggies :D
What's your favourite book? Woefield Poultry Collective or the Summoning
Favourite Durham Region restaurant? Felicio's for sure (I stop by twice a week)
Favourite place to hang out on campus? Polonsky Commons – prime sun bathing spot
What would you tell first year you? Eat more than just English muffins with Nutella because although it seems like a great idea the future you's tummy will hate you.
---
Keep an eye out for Emily's blog posts this year on the Student Speak blog.