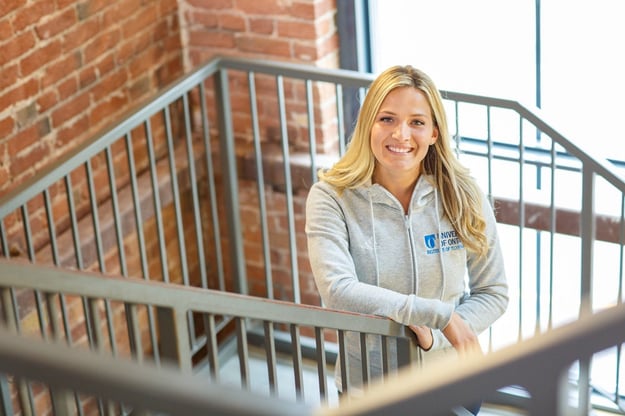 Name: Brittani Van Dusen
Program of study: BA in Communication and Digital Media
Year of study: 4
Why did you choose your program? To explore the creative industries.
What do you want to do after you graduate? Travel and continue my education.
What's your favourite childhood toy? Dress up clothes – if that counts!
What's the one food item you couldn't live without? Chocolate.
Favourite TV show or movie: The Grinch
Favourite 90s boy band or musician: Aqua
Blog that you're most excited to write: "Feeling thankful? Here are 10 ways you can give back". Coming in October!
Favourite past Student Speak blog: Commies Unite!: Six Celebrities with Communication Degrees
Top 3 bucket list to-do items: Skydive, visit 50+ countries, and eat exotic foods.
If you could meet anyone in the world who would it be? Mahatma Gandhi
Favourite sports team: Blue Jays
Ice cream or pizza? Ice cream
Beach vacation or Euro-trip? European-beach trip
Cats or dogs? I love them both
What's your favourite book? A House in the Sky by Amanda Lindhout and Sara Corbett
Favourite Durham Region restaurant? Avanti Trattori
What would you tell first year you? Seize the moment.
---
Stay tuned for Brittani's local news and culture blog posts this year!