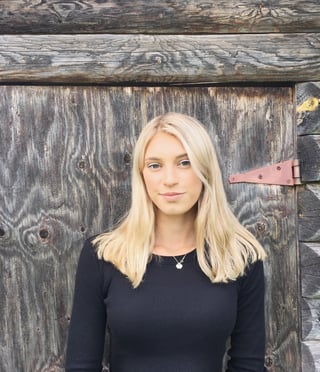 Name: Sierra Haller
Program of study: Bachelor of Science - Pharmaceutical Chemistry
Year of study: First year
Why did you choose this program?
I chose my program mainly because of my love for chemistry. However, I also chose the program based on the variety of careers it can lead to. For example, I can branch into different fields after obtaining my degree, such as drug testing and composing, food chemistry, producing makeup, etc. There are so many options available to me with this program that I have time to really plan out the future I want.
What do you want to do after you graduate?
Since I am only starting first year, I have some time to think about what I want to do later in life. However I currently plan on hopefully continuing further schooling after my undergraduate and going onto doing drug testing, where eventually I can lead to owning my own pharmaceutical company. I know it sounds ambitious, but I love a good challenge. Along with this, another big dream of mine has to be a food critic. Furthermore, a critic for food challenges/competitions and shows on TV, rather than limiting myself to only restaurants.
Blog you're most excited to write:
I am most excited to write about the variety of food locations around Ontario Tech. More specifically, I hope to be able to blog about some healthy options that won't break the bank as it is often hard to find cheaper options that are healthy and delicious.
Favourite past Student Speak blog:
My favourite blog from Student Speak is actually a more recent blog. The blog post Ontario Tech Life Hacks 101 by Shelly Kowalski is definitely in my top five. This is mostly due to the fact that I am a new incoming student and thus want to know ways to make my soon-to-be extremely busy life as easy as possible. The hacks in this post definitely give good ideas of things I can take advantage of while studying at Ontario Tech, and make the most of my stay.
Favourite food:
This is a hard question to answer for myself. I enjoy a large variety of foods with there being hardly anything I do not like. If I had to choose something as my favourite food, I would say probably cheesecake, though there are several other very close runner-ups.
Favourite Durham Region restaurant:
To be determined!
What would you tell first-year you, in one sentence?
Never give up on what you truly want in life.