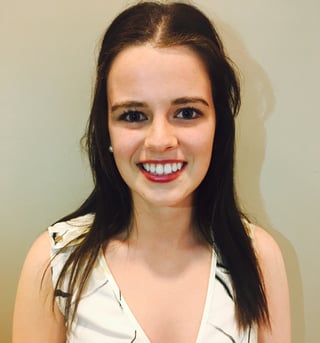 Name: Sarah Rae
Program of study: My program of study is in Kinesiology (Exercise Science stream) and I am currently working towards a double minor in Biological Science and Forensic Psychology.
Year of study: I am going into my fourth year this September.
Why did you choose your program?
I chose my program because I love learning about the human body, more specifically the different processes of the body. I chose Kinesiology because I am very interested in health and ways to maintain health. I chose to do a minor in Biology because I thought it complimented my major well and allowed me to learn about the human body on a molecular level. I chose to do my double minor in Forensic Psychology because I also felt that it complimented my major, as it is important to learn about the mind just as much it is the body!
What do you want to do after you graduate?
Oh yes, the famous question that makes you second-guess everything you are currently working towards. After I graduate, my plan is to complete a Masters program in the biomedical field and the MCAT, with hopes of later applying to Ontario Medical Schools (wish me luck!)
Blog you're most excited to write:
I would say I am most excited to write a spotlight post discussing Ontario Tech's Mental Health services.
Favourite past Student Speak blog:
My favourite past Student Speak blog is Top 10 Instagram Photos of the Ontario Tech Campus. This is my favourite blog post because it shares stunning photos of Ontario Tech's new buildings and surrounding scenery, really making you feel lucky to attend such a beautiful campus!
Favourite food:
My favourite food would have to be cheese (any and all kinds!)
Favourite Durham Region restaurant:
My favourite Durham Region restaurant is Chef Tommy's Authentic Greek Cuisine located at the Taunton and Simcoe St. intersection (so close to Ontario Tech you can bus there or even walk!).
What would you tell first-year you, in one sentence?
I would tell my first-year self to be involved on campus as much as possible, to work hard and take my studies seriously, but not too seriously as it's very important to have fun and enjoy your time here at Ontario Tech!