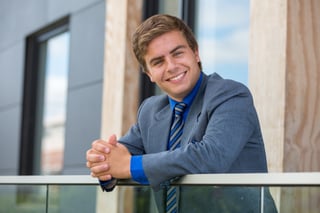 Name: Michael Cassar
Program of study: Bachelor of Commerce – Major: Organizational Behaviour and Human Resources, Minor: Marketing
Year of study: 4
Why did you choose your program?
I chose my program because I wish to guide and support the betterment of people, through inspiring and creating a more accessible, positive, and welcoming workplace.
What do you want to do after you graduate?
After I graduate, I wish to work in a human resources field to pursue my Certified Human Resources Leader (CHRL) designation from the Human Resources Professional Association (HRPA) of Ontario to become a human resources generalist.
Blog you're most excited to write:
I am most excited to write for the UOIT Spotlight category for this upcoming year. It is always exciting to learn of the wonderful people behind the many services offered and provided at UOIT!
Favourite past Student Speak blog:
My favourite past blog post was my very first UOIT Spotlight post, where I had the pleasure to conduct an interview with my career centre colleague, and the coolest engineering internship and co-op coordinator, Anne Coulby!
Favourite food:
Pastizzi! If you have never heard of or seen such food, it is a traditional pastry from the lovely island country of Malta in the Mediterranean Sea. Pastizzi usually have a filling either of ricotta or peas and meat, I prefer the cheese ones! (See delicious photo):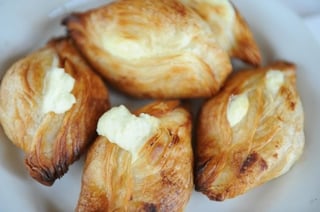 Favourite Durham Region restaurant:
Teddy's Restaurant here in downtown Oshawa. Their roast beef is terrifically tasty!
What would you tell first-year you, in one sentence?
"Be determined, be courageous, and stick to your vision; because you'll be amazed at what greatness awaits you."