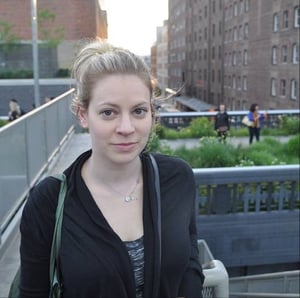 Name: Kait Nienhuis
Program of study: Communication and Digital Media studies
Year of study: Fourth year
Why did you choose your program?
I've always been interested in how and why we communicate with each other. Having graduated from the journalism program at Durham College years ago, it was a natural choice to further my education through the university.
What do you want to do after you graduate?
My goal is to work in the communication field, ideally in a role that involves writing, editing and publishing content.
What is your favourite thing about our university?
I love how dynamic and passionate this university is. I see a dedication to producing quality programs and I value the university's efforts in creating a prosperous and inclusive environment for students, faculty and staff.
What is your favourite can't-miss university event?
Orientation week is always a great way to get acquainted with the campus and meet new people.
What is your favourite past Student Speak blog?
Entries about how to get the most out of your education and experience as a student are particularly helpful and valuable.
What is your favourite thing to do in the Durham Region?
My favourite thing to do in the Durham Region is to go for walks along the waterfront with my husband and son.
What is your favourite Durham Region restaurant?
I love going to the Brock House, Hot Rocks, KB Food and 5 Paddles brewery. I lived in Toronto for many years and I have to say there are many amazing restaurants, gastro pubs and microbreweries popping up in the Durham Region that give the Toronto scene a run for its money.
What would you tell first-year you, in one sentence?
Learn APA.