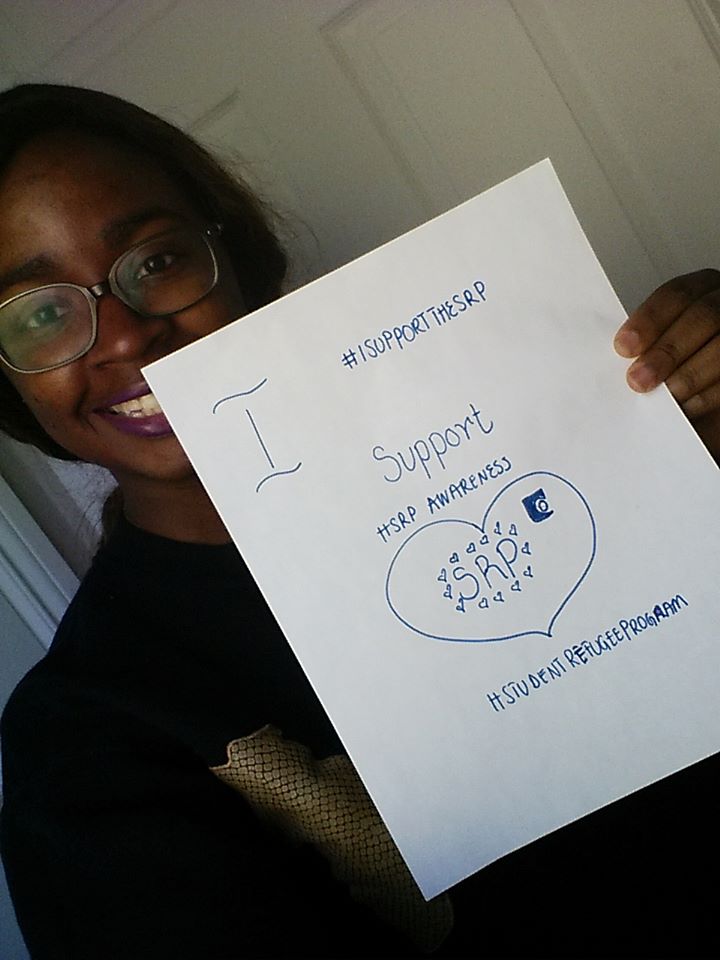 To pick a university to spend the next four years earning a degree at is often carefully thought out. To decide which school will provide the perfect education for your future career path is no easy task. Many students spend their time touring campuses, speaking to alumni and even professors to help give them the guidance they need in selecting a university. So how does one choose the perfect school from another country?
Toritse Ikomi is an international student at Ontario Tech studying Communication and Digital Media Studies all the way from her home in Nigeria, Africa. So why Canada? Toritse explains that "My family has a tradition: where we go to university is decided by where the oldest sibling goes, so that's how I ended up here in Canada. Both of my older sisters went to Dalhousie in Halifax". So why did Toritse choose Ontario Tech? "Choosing Ontario Tech was easy for two reasons. It has one of the most affordable international student tuitions across Canada, and Oshawa is a great location close to Toronto".
To leave home at 17 is never easy, especially if that journey takes you over 5,000 miles away from your family to a completely new country. The opportunities, experiences and life lessons have been well worth it for Toriste. "The weather back home is hot about 90% of the time, and I had never seen snow before I came to Canada. I absolutely love making snow angels"
Not only has the climate been a change, the culture and food have been an experience too. "I miss the food back home sometimes. I especially miss Bole, it's spicy plantain or fish and yams. I do however love some of the food here that I've never had before such as poutine, or even better – wing poutine. I'll be taking that recipe back home with me for sure".
Being an international student definitely has its advantages, the opportunities and experiences alone in university are remarkable, but to go abroad and learn firsthand about new cultures is truly the chance of a lifetime. "Meeting all of the people I have here has been the best part of my education. Every single person I meet, whether they're a prof or student or even a stranger... I've learned so many valuable lessons and skills while being here. I wouldn't trade my experiences at Ontario Tech for the world."
Ontario Tech offers many possibilities between innovative programs with specialized paths, to new educational infrastructure such as the technology-enriched learning tool and a variety of volunteer and organizational opportunities. Toritse has been able to build up a remarkable resume to take back home with her. From co-hosting on Riot Radio, joining the African Student Association, being a work study student and joining the WUSC - a club that supports individuals such as refugees abroad to come study at Ontario Tech with scholarships - she has truly immersed herself within the Ontario Tech community.
"It has been a great learning experience and I think that coming to Canada has benefited me quite a bit. Things are more developed here and the education is impeccable compared to back home. I think I'll learn some valuable things here and hopefully I can take them back home to help further develop our community".
There's no doubt that Toritse has made the most of her university experience and that the knowledge and experience gained at Ontario Tech has had a pivotal impact on Toritse's life goals and aspirations. "I would like to pursue another degree. I think I would like to have a radio show that discusses African culture and the thought of taking that show worldwide is definitely a life goal of mine. Riot Radio here at Ontario Tech really opened my eyes to what I might want to pursue after my undergraduate."
Photo Credit: Toritse Ikomi