My name is Laetitia Ndondo, and I am a Student Recruitment Officer at Ontario Tech University. I graduated from Ontario Tech University on June 2014 with a BA in Criminology and Justice, and a minor in Human Rights Law. Upon graduating I received a job offer from Ontario Tech University to work as a Student Recruitment Officer.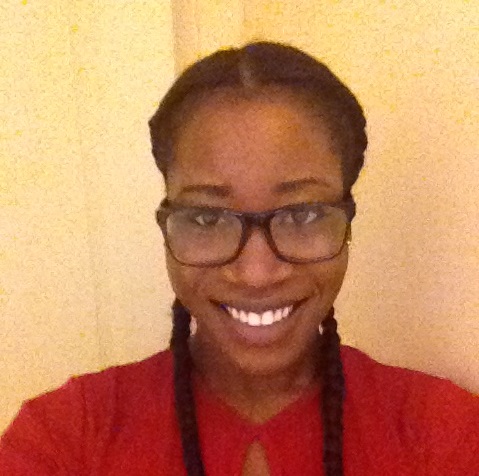 I remember my university application process up until I became a Ontario Tech University student very vividly. I received my OUAC pin from my high school guidance counsellor and I was ready to embark on the exciting journey of applying to universities. I was that grade 12 student that 'knew' what program and university I would attend, or so I thought.
I applied to two universities, with Ontario Tech University being one of the two. I applied to the Criminology and Justice program at Ontario Tech University and a Political Science program at another university. Though I applied to two schools, my heart was set on the other university. I imagined what it would be like living away from home, being independent, not having to answer to anyone, all that fun stuff. I wanted to have the full university experience. I didn't care about the cost; that would worry about itself. I just wanted to live away from home and go to a big university, like many others did.
The early acceptance and entrance scholarship from the other school was a sign and proof that I was meant to go to that university. I was on cloud nine. The same day I told my parents about my decision and how I was ready to spread my wings and become an independent adult. About two days later, I also received an early acceptance and an academic entrance scholarship from Ontario Tech University. I was pleased but my mind was made up – nothing and no one was going to change that. My mom asked me to think about all the cons of going away for school. I thought about it and I honestly couldn't think of any.
I then received an invitation to Ontario Tech University's Winter Open House. I wasn't planning on going initially, but my sister (a third-year Ontario Tech University Nursing student) asked me to go because she was going to be giving tours to parents and high school students. I figured that it couldn't hurt to go. The day came and I went to the open house. I joined a group of parents and students to which my sister was giving a tour.
I was impressed by how modern the university was. The library, facilities and residence were also really nice. I visited the different information booths, asked questions, and went to the faculty information session, in which they talked about Criminology amongst other Social Science and Humanities programs. I found it intriguing that students had the opportunity to do a placement in fourth year, and work with an organization of their choice. The technology-enriched learning program also intrigued me.
When I arrived home later that day, I didn't want to admit to my parents that I was highly impressed with Ontario Tech University. I was a little annoyed because it made my decision a lot tougher. I was beginning to change my mind.
I decided to wait once again to make my final decision. During that time my mom never failed to ask me when I was going to accept my offer to Ontario Tech University. My response to that question was always: "What makes you think I'm going to Ontario Tech University?" I wanted to be sure that I wouldn't regret my decision. I finally accepted my offer to Ontario Tech University in May. Picking the right university was one of the toughest decisions I had to make in high school, right next to picking the perfect prom dress.