Motivating yourself at the end of the semester can be tough. For me, I know that my last exam is only two weeks away and then a plane will take me far, far away from school, cold weather and responsibilities and plant me on a warm beach somewhere tropical. But until then, I have deadlines and due dates that keep tapping me on the shoulder to remind me that they're coming up faster than I can say "adios Canada"! Reminding myself that I have work to do before I can enjoy my winter break is hard, but I've had practice. Here are my best tips to help you motivate yourself through the last few weeks of school.
Make a to-do list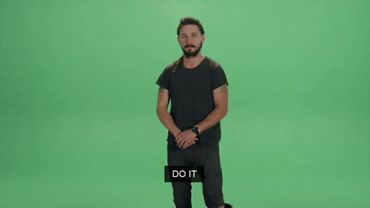 Before you can get anything done, you need to know what exactly needs to get done and by when. I always set out a master to-do list for each semester, with the name of the assignment, the due date and what it's worth so I can track it that way. I also keep a weekly to-do list in either a notebook or the Stickies app on my Mac to make sure I keep on track. Once something has been done, I cross the assignment off my list, and the feeling is honestly so satisfying. As a perfectionist, knowing that I am one step closer to completing my list keeps me motivated to keep going.
Get a friend to send you motivational messages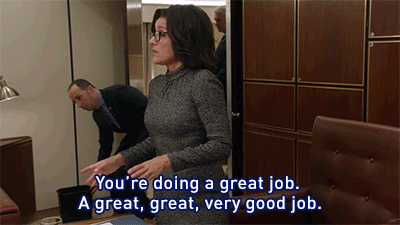 I love helping motivate my friends when they need it. Break up with your boyfriend? Expect a hilarious or uplifting message half-way through your day at work. Lose your job? I've got you covered on compliments that will make you feel like you can do anything. So, when it comes to the end of the semester, I don't mind asking my friends to check up on me every now and then to make sure I'm doing what I'm supposed to, and encouraging me with some positive words.
Create a motivational playlist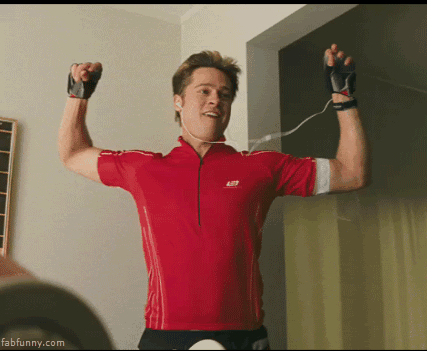 I'm a big fan of Google Play music, it's my go-to app for whatever music I need at any given time, and it's great for making playlists. You can also do this with other music apps like Spotify or Apple Music. For me, I find myself a place in the quiet room of the Social Science Library, put in my earbuds and turn up the volume on my favourite study playlist. It's basically full of movie scores and instrumental music (because for some reason I can't write or study when listening to music with lyrics). For you, a classic like Eye of the Tiger, or even early Kanye might be the best motivational soundtrack to your studying, but either way, music can be super helpful in keeping you focused on the task at hand.
Work in the library, not at home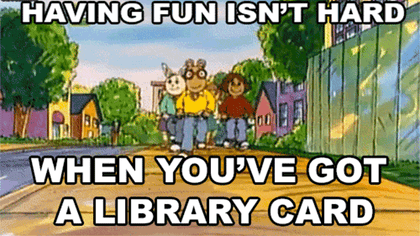 Like I mentioned in the last point, I enjoy working in the silent study room in 61 Charles at the downtown location. I usually stay two or three hours after every class to work on something near the end of the semester, whether it's part of an assignment, or creating study notes for an upcoming exam. I know that I won't focus at home, there are too many distractions and I can't control the volume of the people I live with, so I make myself work in the library and it keeps me on task. This also helps me separate school and home. When I get home, I don't worry about school. I can relax, enjoy my night and not think about what I should be doing – because I've already done it!
Reward yourself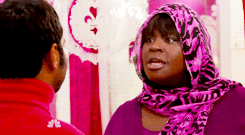 I'm a big fan of work and reward. Which means that I create mini goals to complete and then I reward myself. For example, I tell myself that I will write 200 words and then let myself watch 10 minutes of the show I'm binge-watching. I set a timer to make sure I don't go over, and it helps push me forward. I know I can't watch that show until I've written 200 words, and so I work harder to get that reward. Of course, everyone is different, so set up a work/reward system that works for you.
Give yourself a break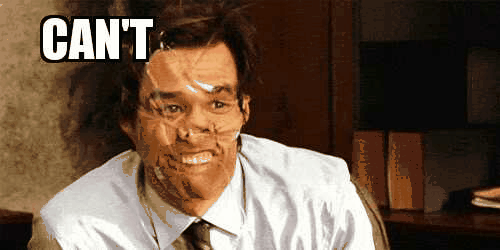 Sometimes we just need a break, otherwise you'll go a little crazy (see the above gif). Overworking yourself can a) make for a really badly written paper and b) make for a lack of motivation. Make sure to give yourself a regular break. Get up and walk around every hour or half hour when you're studying or writing. It will help.
Ask for help if you need it
One of the biggest motivation killers is feeling completely and utterly overwhelmed or behind. That can be tough to move past, and it can really hurt your final grades. Instead of suffering alone, reach out to the Student Learning Centre or the Student Mental Health Services for help with whatever it is you might need. You can also talk to a professor to ask them questions about assignments or the upcoming exams. Believe me, professors are there to help and don't mind answering questions when you have them. All these resources are there to help!