For many students, the university experience becomes something of a routine lacking in good old-fashioned fun. DON'T LET THIS BE YOU! Letting your day-to-day life become nothing more then the repetition of classes and work is no way to experience university. Check out this blog to find some tips on how to make your days at our university more memorable!
Get engaged outside of the classroom
Our university offers many options for getting involved right on camps. Your first step when getting to know what's available is to stop by the Get Involved Fair in September. At the fair, many campus groups have information booths set up so you can preview active roles. If you missed the fair this year, don't panic! We've got you covered. Check out the Student Union to get a better idea of what's out there.
Active groups can range from academic clubs and councils, cultural and justice groups to health and wellness initiatives! Can't find what you're interested in? If you gather enough people you have the option to start your own campus group!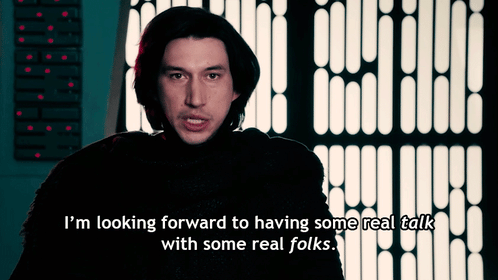 Via Giphy
Stay healthy while making new friends
Sticking with the theme of getting engaged on campus is finding ways to stay healthy on campus. The rumors are true: the freshman fifteen is a real thing. Instead of turning into a rabbit and eating nothing but salad for the next four years, take advantage of some of the more exciting options on campus! Join a sports team or use your university gym membership. Possibly try out for one of the many Ridgeback teams. Join a sport you happen to be a pro at or try out for a team you will probably fail at miserably, just get out there!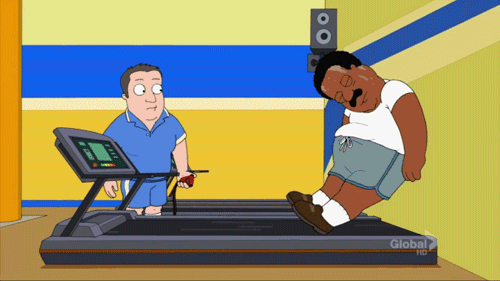 Via Giphy
Explore!
Don't just blindly walk from class to class every day. As exciting as the inside of your lecture hall is, there are other things to explore on campus. Walk around, stop in at the other buildings to see what amenities they offer. You might just find a spot that makes doing work or socializing more fun and memorable. For example, grab a friend between classes and stop by Smoke's Burritorie in the science building for lunch.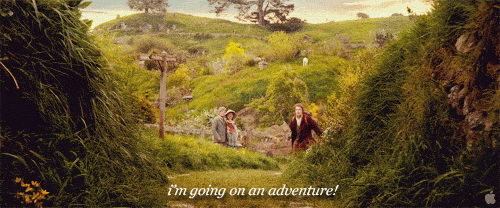 Via Giphy
Take advantage of your electives
It's common for incoming students to assume that every last class they take will be in some way related to their major. This is actually not true! Though many of your classes will cover topics related to your overall degree, you also have electives of your choosing each year. In your first and second years, many of your classes will be laid out for you but you will likely get a choice or two of your own.
Many students simply pick options within the realm of the classes and topics they already have to take, not realizing how many interesting and new classes are available. Depending on what's running each semester, students can take classes in and out of their faculty, like a Spanish class! Look at all the options.
Things can get a bit hectic when enrolment comes around but remember to use the course preview ahead of time to explore all your options! Take a class that really peaks your interest, taught by an interesting professor or even something in another faculty.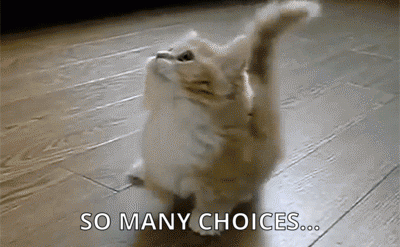 Via Giphy
Attempt to have a social life
School is time-consuming and getting good grades are important but we must make time to enjoy ourselves and avoid mental breakdowns. Being located in Oshawa has many students believing that there aren't many places to hang out with friends. Now we aren't located in downtown Toronto but Oshawa does have many things to offer!
Once classes have ended for the day and the sun goes down don't lock yourself in your room like it's the town that dreaded sundown. Grab some friends and head over to The BLVD for a nice night out!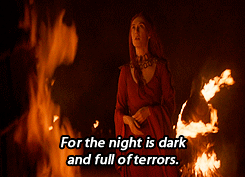 Via Giphy
At the end of the day, the time you spend at the university is YOUR TIME. Whether you join a club or just lightly step out of your comfort zone, it's all about finding something that makes your days more meaningful. Years from now we want you to look back at your time here as being something that was important, educational and most of all exciting. Have any interesting ideas of your own to share? Sound off in the comments and let others know what things you think would make your experience here more memorable!
Want to see more of our campus? Check out our virtual tour!