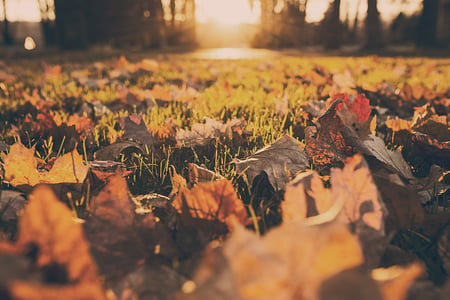 When searching for the post-secondary institution of your dreams, location is something to be considered. Do you want to live in a big city or do you like a more homegrown vibe? Do you want to live on or near campus or manage a daily commute?
When checking out different universities, definitely try and get a sense of the local scene. Scope out events you might be interested in and places where you'll like to eat and hang out.
Our university has two locations, north and downtown, offering a diverse mix of nearby events and hangouts. We're also a quick drive or Go Train ride away from downtown Toronto, expanding the list of available events to our students.
Here's a list of a few places and events you can check out this fall season in the Durham Region.
Market Squared – Oshawa
This local market event will give you a taste (literally) of local life in Oshawa. Stop by Oshawa City Hall North Parkette every Wednesday from September 12 to October 3 from 10:30 a.m. to 2:30 p.m. to support local businesses. At the market, you'll find fresh produce, food and a variety of activities. The best part? It's only a 10-minute walk from our downtown location at 61 Charles Street.
Regent Theatre
During the day, you may be visiting the Regent Theatre to take in a lecture. But at night and on the weekends, this landmark Oshawa building houses a variety of events. From classic movie nights (students are free!) to concerts (check out Lights on Friday, September 14) and comedy, the Regent Theatre has a little bit to offer everybody.
The Tribute Communities Centre
If you're an avid hockey fan or looking to try something new, you'll definitely want to check out the Tribute Communities Centre. Home of the Oshawa Generals junior hockey team, you can grab tickets to a game for as low as $21.
If you're looking to treat yourself, tickets are also available at a higher cost for a New York Islanders vs Buffalo Sabres NHL preseason game on Friday, September 28.
Scotiabank Arena
If you're looking for a special night out with your friends, plan a trip to downtown Toronto and catch a concert at the
Scotiabank Arena
(previously known as the Air Canada Centre). With big names like Bruno Mars and Maroon 5 performing in September, you'll probably want to grab tickets ahead of time.