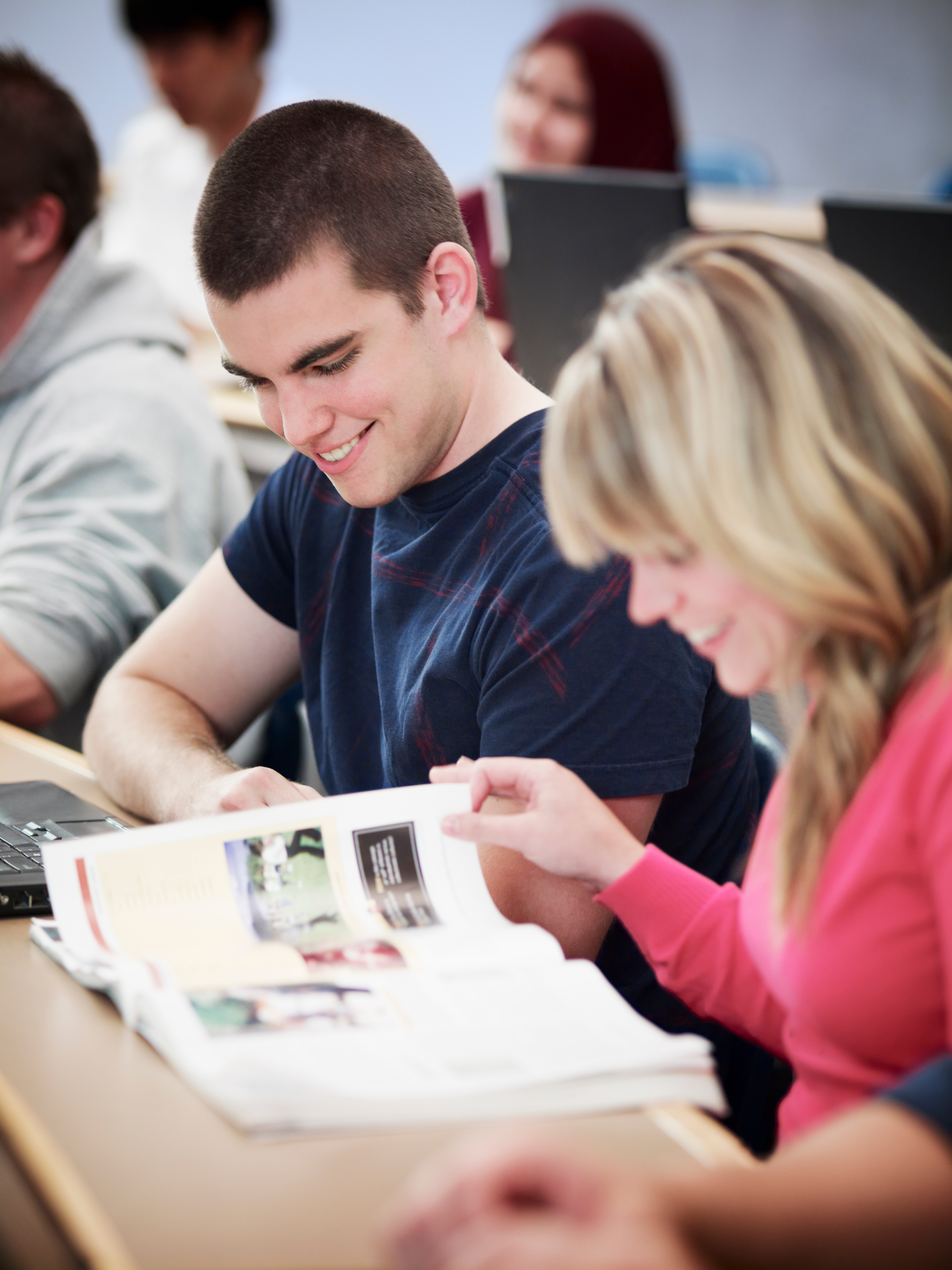 For many, university is a time of self-growth. While the university transition is filled with meeting new and exciting people, it can also be a difficult learning curve for students with respect to their previous education. However, Ontario Tech University offers many services and supports in order for students to achieve academic success!
1. Professors and Teaching Assistants
Professors and Teaching Assistants (TAs) should be the first line of contact in dealing with course material. Since professors teach the theory in lectures, and TAs review it, they would be on the same page with students when asked questions about the course.
During the first week of courses, many professors and TAs go over their preferred method of communication, and it is usually indicated in the course outline. Also, while some professors and TAs choose to have drop-in hours, others might only have the option of making appointments through email.
2. Student Learning Centre
The Student Learning Centre (SLC) offers many academic resources for students, including:
Academic Subject Specialists
Peer Tutors
Peer Assisted Study Sessions (PASS)
Workshops
At the North Campus the SLC is located in the U5 portable, room U5-61. At the Downtown location, it is located on the second floor of 61 Charles Street, room DTA-225. All appointments can be booked through the Student Life portal, and additional contact information can be found there.
Academic Subject Specialists
Academic Subjects Specialists provide help to students in several areas, such as Math, Physics, Engineering, Writing and Study Skills. English as an Additional Language (EAL) Specialists are also available for Writing sessions.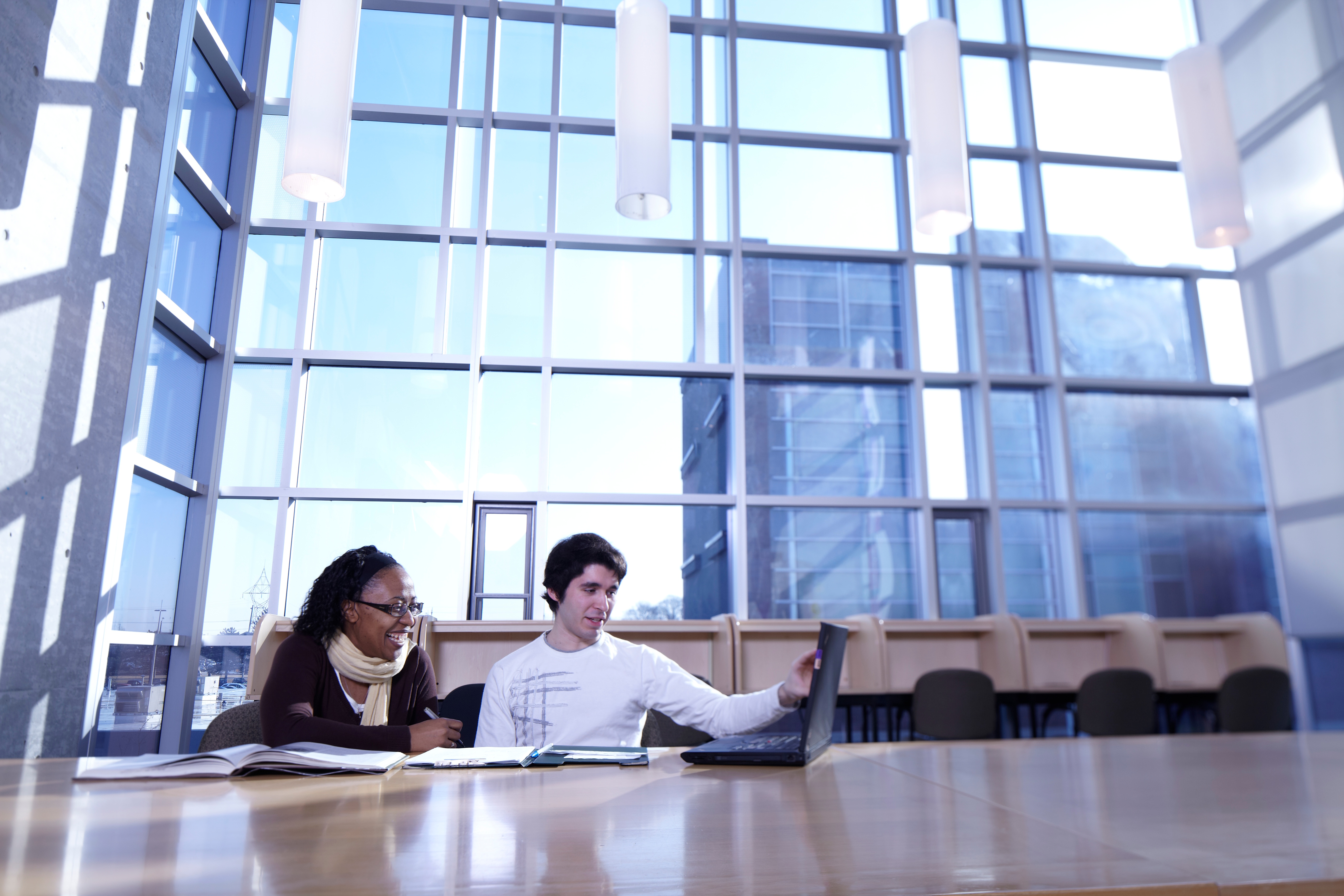 Peer Tutors
Another service offered at the SLC is the Peer Tutoring program. Students can book appointments with trained undergraduate students that have previously taken the course. This service is used to review concepts from lectures, tutorials or labs.
New this year are Peer Tutor drop-in hours, which are 15 minute sessions held on a first come, first serve basis where students can ask quick questions.
PASS
Another peer-led service offered by the SLC is the PASS program, which are drop-in review sessions held weekly for several courses. PASS sessions are held at the North and Downtown Oshawa locations and are run by a PASS leader who attends all lectures to be up-to-date with the course information.
Workshops
Finally, the SLC offers many academic workshops throughout the semester. There is no limit to the number of workshops you can register for. These workshops are held in varying areas at both North and Downtown locations.
3. Student Accessibility Services
Another academic resource available at Ontario Tech University is the Student Accessibility Services (SAS) office. The SAS office has two types of staff:
Learning Strategy Counsellors meet with students who have learning disabilities, mental health or psychiatric disabilities.
Accessibility Advisors meet with students who have physical disabilities, mobility or functional impairments, hearing impairments, visual impairments, and temporary disabilities.
SAS works with students to ensure that they are provided with an equal opportunity to succeed and staff will discuss academic accommodations that may be needed for students that visit them. These accomodations may include:
Note-taking services
Tutoring
Assistive technology, etc.
To make an appointment with SAS visit their webpage.

4. Library
To help students with their research and writing needs, Ontario Tech University has several resources available in the library. There are three libraries between both North and Downtown locations:
North Campus Library (2000 Simcoe Street North)
Social Science Library (located at 61 Charles Street)
Education Library (located at 11 Simcoe Street North)
Research Guides
Research guides categorize information by giving a list of suggested sources for books, articles, databases, statistics and websites where you can find useful information on your subject. Guides are categorized by either subject or type, however, if you are not sure which topic to start your research in, you can use a Multidisciplinary and General Sources Research Guide.
Citation Guides
Additionally, there are Citation Guides available for APA, MLA and Legal Citations. Physical copies are available at each library. You can also access these guides electronically on the Library's website.
Research Consultation
The Ontario Tech University Library also offers research consultations with a librarian. These consultations can include an assortment of library services, such as: library resources, interlibrary loan, and literature searching. Students can book a research consultation by filling out a Research Consultation Form or by contacting a Subject Librarian.
---
As you can see, Ontario Tech University offers tremendous support for their students and is ready to help them succeed. Now that you know about the academic services and tools available at Ontario Tech University, feel free to utilize them as many times as you need throughout the school year. By accessing these services, you will be in control of achieving your academic success!