Hello everyone! My name is Candice. Even though I now work in the Office of the Registrar after completing my degree here at the university, I still remember feeling overwhelmed and more than a little lost when I saw my total tuition costs for year one. I always knew that university was going to be expensive, but seeing that number staring me in the face made it real.
"Where am I going to find $10,000 for tuition? And then there's books, and supplies, and I'm sure I'll need some spending money too. Can I handle a part time job as well as transitioning to university?" These were just a few of the many thoughts running through my mind.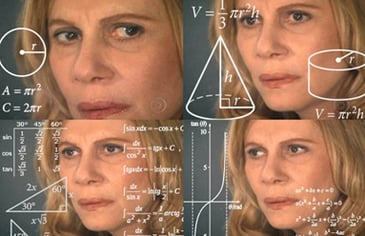 Does this sound familiar? Don't worry! Up to six times per year, the Student Awards and Financial Aid (SAFA) Office hosts a Financing Your Education Information Night. These informational sessions are open to all prospective students and their families and although we offer online registration, no formal RSVP is required to attend.
What does the night consist of?
SAFA hosts a one-hour presentation that will give you a crash course on all the in's and out's of footing your university bill. We will cover everything from the Ontario Student Assistance Program (OSAP), to on-campus employment opportunities through the University Works Program, as well as discussing award opportunities and various other ways to ease the financial burden of university.
In addition to the presentation, light refreshments are served. You will also have the opportunity to speak one-on-one with our team members before and after the presentation to address any of your more specific questions.
Who will be there?
Representatives from the SAFA team, as well as admissions and recruitment officers will be present to answer any questions you may have about your application to university, admissions requirements and student life on campus.
Our goal of the evening is to give you a better understanding of the many options available to you to cover your educational expenses and reduce the stress associated with your tuition bill.
When is it?
The next Financing Your Education Information Night will be held on Thursday, November 8. Don't worry if you can't make it! We will be organizing additional information nights starting in January 2019.
In the meantime, you can always contact our team with any questions you may have. We look forward to connecting with you soon!