Our university's Faculty of Science (FSc) provides a variety of innovative programs, with opportunities for students to get experiential learning. There's always exciting research being conducted by students and faculty in our leading-edge laboratories!
Experiential learning
If you keep up with my blog posts throughout the year, you'll notice a trend with all of the university's faculties: the opportunities available to students for experiential learning.
Every FSc program offers a five-year co-op option (excluding Forensic Science), which provides students with the chance to work in their field and gain valuable experience.
The Forensic Science program has a built-in practicum option called the Mock Crime Scene Practicum, available to students in their fourth year.
Each program in FSc also gives the option of an undergraduate thesis to eligible students in their fourth year.
There are also opportunities for research at the undergraduate level, with awards available for paid summer research internships, where you'll be working in our labs!
Labs
The university has unique and new laboratories where students and faculty work to create, analyze and engage! FSc has a lot of really cool spaces for students and faculty to work—here's just a few of them!
The Aquatic Toxicology Laboratory is a state-of-the-art 2,000 square-foot facility with flow-through fresh water supplying twelve 1,500-litre fiberglass tanks, a hundred 70-litre fiberglass tanks, and sixty-four 10-litre glass tanks housed in two separate climate-controlled environmental labs.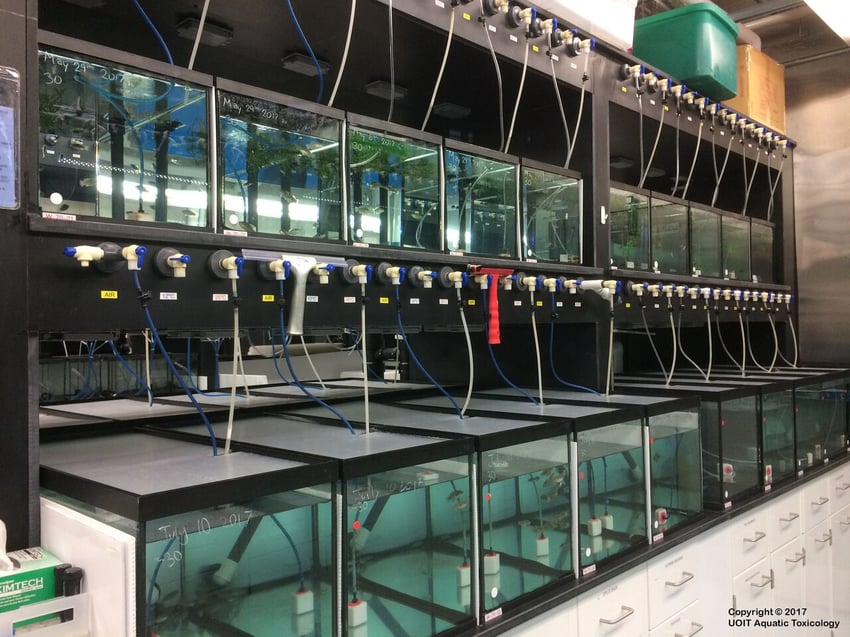 It also contains a 600 square-foot research lab, which is part of the Southern Ontario Water Consortium. Both labs participate in research projects with Fisheries and Oceans, Ministry of Natural Resources, Environment Canada and other institutions!
All of this right under your feet as you walk through the East Atrium of the Science Building!
The Visualization for Information Analysis Laboratory (vialab), run by Chris Collins, PhD, holds 11 students that are supervised by Dr. Collins at the undergraduate, master's and doctorate levels.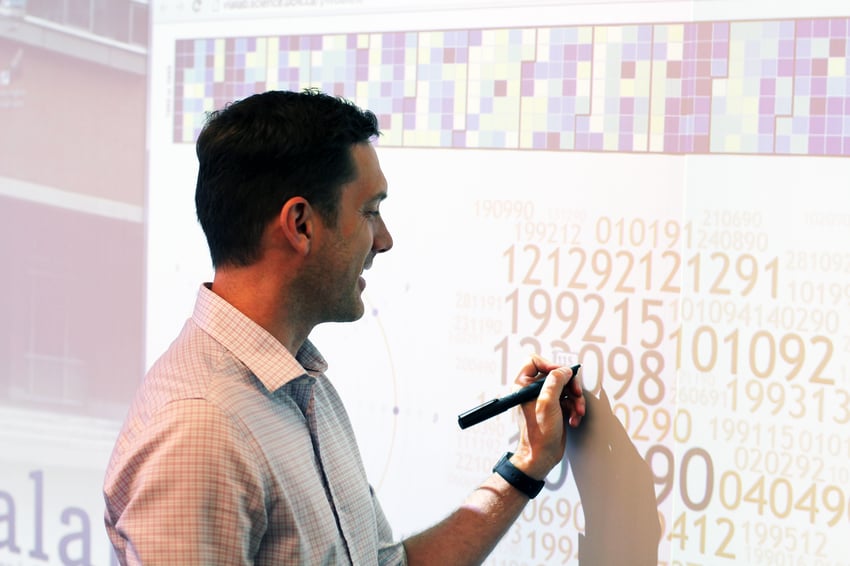 They have all the newest technology to use in their research. The way the lab is conducted looks really fun and seems like a cool work environment. Who wouldn't want to be surrounded by all that cool tech?
Research
There are a lot of impressive faculty members and students in the Faculty of Science doing really cool things! I'm only going to mention a few in this blog, with only a brief glance of what they've got going on.
Dr. Chris Collins, an Associate Professor in the Computer Science program, and Canada Research Chair in Linguistic Information Visualization, has lots of cool projects on the go.
He works with lots of students and runs the vialab mentioned earlier. One of the things he is working on with an undergraduate student is an eye-tracking system which can change a visualization based on the person looking at the screen, to personalize the information in front of them.
Dr. Collins has also been working with a professor in the Faculty of Business and Information Technology, and was cited in the New York Times for this!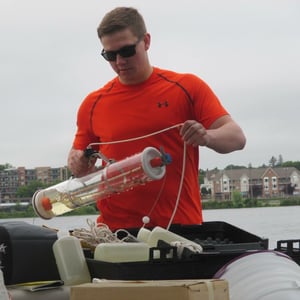 Tyler Harrow-Lyle (pictured on the left), a master's student in the Applied Bioscience program, has been working on a study of the degradation of health in Lake Scugog, under the supervision of Dr. Andrea Kirkwood.
They confirmed that a new algae is present in the lake and are trying to understand the effects on wildlife in the region due to the introduction of this algae.
This algae can secrete toxins, and they found some low levels of toxicity near Port Perry.
Lake Scugog is used by residents for recreational purposes, so this research is really going to help the local community!
Dr. Helene LeBlanc, an associate professor in the Forensic Science program, and a Board Certified Forensic Entomologist (one of only three in Canada!) has been hard at work with lots of ongoing projects.
Dr. LeBlanc is a full-time professor at the university, but she also still helps the police with cases as a forensic entomologist on top of that!
One thing she has been working on in her lab is trying to figure out what compounds first attract the primary colonizers (flies) to a decomposing body. She has also been working with Sean Bohun, PhD, on determining post-mortem interval more accurately.
Dr. Sean Bohun, an associate professor in the Applied and Industrial Mathematics program, is working with Helene LeBlanc as mentioned, on determining the post-mortem interval (PMI) more accurately.
Weather stations give readings to Dr. LeBlanc when she is trying to determine PMI, however these are in open fields, and often they need the temperature of a shaded forest where it would be different.
Dr. Bohun applies math to this problem, and has developed an accurate method of calculating backwards to discover what the temperature was in the time frame given.
Dr. Bohun has lots of projects going on—he generally gets a problem to solve, then works backwards with very little information and accurately solves it!
---
That's all for the Faculty of Science for now. Are there any other professors/students or aspects of FSc that you think should be mentioned? Let me know in the comments!