Hey readers! We have seven great faculties at Ontario Tech and in this post, I'll be letting you know all about what's been going on in the Faculty of Health Sciences (FHSc).
The Faculty of Health Sciences offers undergraduate programs in Health Science, with specializations in Public Health and Human Health Science; Kinesiology, with specializations in Exercise Science, Rehabilitation, and Health and Wellness; Medical Laboratory Science; and Nursing.
Experiential learning
The FHSc offers many opportunities for students to gain some hands-on experiential learning, as all of the programs have some experiential learning component built in.
The Medical Laboratory Science and Nursing programs have mandatory placements throughout their program map.
Health Science and Kinesiology offer research practicums, which you will get to read more about a little later on in the blog, so stay tuned!
Finally, Kinesiology also offers internship opportunities—FHSc is partnered with over 60 organizations in Ontario!
Labs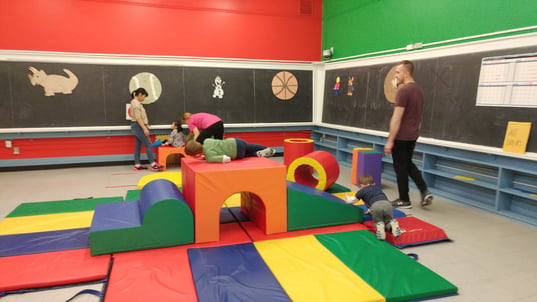 The Motor Behaviour and Physical Activity Lab run by Dr. Meghann Lloyd focuses on how motor behaviour and physical activity interact over time in the development of children with and without disabilities.
The lab includes students at the undergraduate and masters level and is equipped with everything you would need to do research with children.
Due to a grant from the Canadian Foundation of Innovation, there are lots of toys that serve different purposes in teaching kids different motor skills. This grant has also allowed the lab to have cameras and software so that progress can be monitored.
I had the opportunity to go and see the lab and Dr. Lloyd's latest research in action, along with her two lovely undergraduate students. Read Dr. Lloyd's researcher profile below, along with our profile on Dr. Joanne Arcand, to learn more about this faculty and its research.
JoAnne Arcand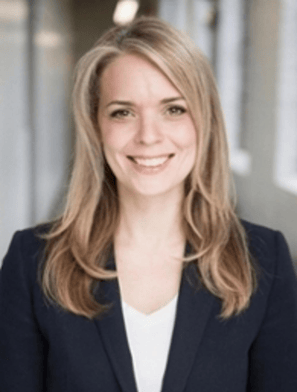 Dr. JoAnne Arcand, is an Assistant Professor in FHSc, registered dietician, as well as Chair of the Sodium and Health Outcomes subgroup of the Science of Sodium Advisory Committee of the World Hypertension League.
She is working on a variety of projects focusing on nutrition and chronic disease management and prevention.
Student Speak's very own Sarah Rae is doing her research practicum with Dr. Arcand, assisting with one of her ongoing research projects called the Science of Salt!
The Science of Salt is a periodic systematic review that is constantly updated. This review identifies and evaluates studies that are examining the link between dietary sodium and health outcomes!
Sarah assists with the international team of the project with screening these articles for inclusion in the Science of Salt, assists in the critical appraisal process of this performing Risk of Bias Assessments, and completes written summaries and commentaries and she completes manuscript summary tables.
If you couldn't tell, Sarah is one very busy blogger! The purpose of the Science of Salt project is to keep clinicians, scientists, policy makers and other stakeholders informed of recently published studies related to dietary sodium.
This is an ongoing project as more studies are published on the subject, and it is the researchers hope that a group of diverse knowledgable users will find these published systematic reviews easy to read and they will have an up-to-date understanding of the link between excess dietary salt intake and health outcomes.
You can sign up for a weekly newsletter that gives you short summaries of recent findings on the topic! Our dietary salt intake is definitely something we all need to monitor and be aware of; I'm so glad to hear that there is a project in place to keep both clinicians and the public informed of the research in this area. I love that we have members of our university community involved!
Meghann Lloyd
Dr. Meghann Lloyd is an Associate Professor in the Kinesiology program and has a three-year research project going on in her Motor Behaviour and Physical Activity Lab as mentioned above.
Dr. Lloyd has a partnership with Grandview Children's Centre and she is working on a play-based intervention program for kids with Autism Spectrum Disorder. The Social Sciences and Humanities Research Council is funding this study which will involve over 100 kids.
It is a 12-week program in which each session the kids focus on a particular motor skill and then engage in free play where they have the choice to play how they want. So this not only improves the children's motor skills but they work on their communication, behaviour and social skills in the process. I got to sit in on one of these sessions!
Dr. Lloyd, along with her undergraduate research practicum students Tayler Runge and Aaron Ibbitson (who are pictured with the children in the lab profile above), as well as her research coordinator Natalyn Hibbs (a alumnus of our university), support the children during their sessions so that there is a one-to-one ratio of kids to instructors.
The kids would watch the skill being demonstrated and then played games that practiced the skill. They picked it up very quickly! The kids were really great; they improved on their skill during the session and I saw some great communication and social skills from them, too.
Dr. Lloyd's research hopes to bring evidence-based, accessible, and affordable interventions for kids with Autism Spectrum Disorder so that they can participate while they wait for government-funded services.
I really enjoyed the time I got to spend in the lab on this one, and I can't wait to see the change that this research is going to effect. Thanks to Dr. Lloyd and her team for allowing me to witness this research first-hand to tell you all about it!
---
That's all for the Faculty of Health Sciences for now, readers! As always, if there are other people or things in the faculty that I didn't cover that you feel deserve a shout out, let me know in the comments. Until next time!