Hi everyone, I'm here today to talk about the Faculty of Engineering and Applied Science.
Our university's Faculty of Engineering and Applied Science (FEAS) has innovative and new facilities and equipment, and lots of opportunities for students to ensure that they graduate with an advantage.
FEAS offers undergraduate programs in Automotive Engineering, Manufacturing Engineering, Mechanical Engineering, Mechatronics Engineering, Electrical Engineering and Software Engineering, all with the option to pursue a fifth year in management, to receive an Engineering and Management degree.
Experiential learning
Internships and co-ops and available to all students in FEAS. This is a great opportunity for engineering students to get practical work experience that will complement their studies and make a little money doing it!
Students in their fourth year will also complete a capstone, where they will design and complete a device and take all steps that they would in a real work environment including market research, project management, prototypes, a professional report and more.
FEAS also has design teams of students who compete nationally and internationally. I know I'm very repetitive in these sections, but again, this is all excellent experience for students!
Labs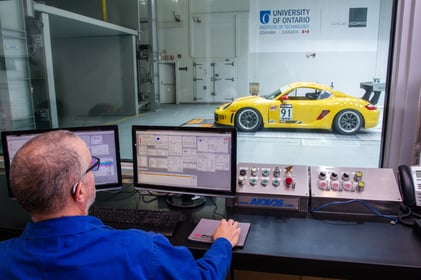 Not to play favourites, but I think that the Faculty of Engineering and Applied Science has one of the coolest resources available to them at the university: the ACE Climatic Wind Tunnel (ACE).
I know everyone has heard about ACE, but I still think it's worth talking about. ACE features a climatic wind tunnel which can reach wind speeds of 300 km/hour, and temperatures of -40 to +60 degrees celsius.
The wind tunnel can simulate any weather condition you can imagine with their solar arrays and storm generators, such as an arctic storm or a jungle downpour!
Automotive and aerospace products are tested in this facility, and it is also used in TV, film and the media.
Check out things like Rick Mercer visiting or CBC stopping by to simulate hurricane conditions. Some of the movie Suicide Squad was even shot here! I recommend checking out their YouTube channel; you'll get to see all kinds of cool things they do in there.
Another really cool lab that makes us unique is the Borehole Thermal Energy Storage System. This lab is of particular interest to students in an energy-related program or specialization.
It is one of the largest geothermal wells fields in North America. Basically, it is a highly efficient and environmentally friendly heating and cooling system that is used by the university's north location. This lab not only reduces our energy consumption, but it also provides extensive opportunities for research for the faculty.
Of course, the brand-new Software and Informatics Research Centre (SIRC) has opened up some new teaching labs and research spaces for FEAS.
The mechatronics and software labs are the two new research facilities in SIRC, and the two undergraduate teaching labs are the robotics and mechatronics lab as well as the electronics design lab.
Also worth noting is the Design and Innovation Studio also housed in SIRC, in which students have access to tools and equipment to help develop their ideas hands-on!
Now, let's learn a bit more about some of the students in FEAS.
People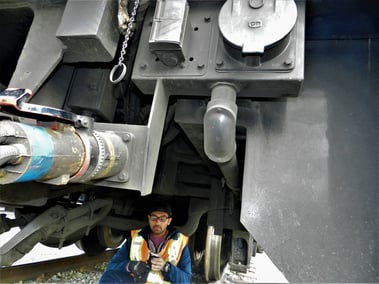 Karan Thaker, a third-year Electrical Engineering student, is the university's first intern at Canarail, located mainly in Montreal!
He is loving his 12-month internship there, and they have enjoyed having him so much they are now recruiting at our university.
Karan has had the opportunity to go to Kamloops, BC and North Bay, ON with the company to get more experience working with the trains and seeing how they are designed.
He has gotten some excellent work experience at Canarail and has been working on things such as: assisting in an inspection of a coach on a train, quality assurance and quality control documents, learning about and inspecting harnesses and creating drawings of harnesses in Draftsight.
He emphasizes how great of a company Canarail is and how great his experience has been. Great to hear one of our own is having such a great time while learning so much!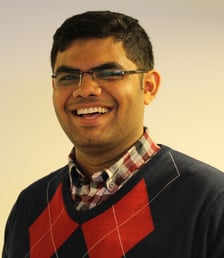 Kandarp Gandhi, a third-year Electrical Engineering student, is currently an intern at Hydro One as a project engineer.
His tasks include managing an engineering team to ensure that they give accurate estimates based on site inspections, that will later be submitted for a project to be executed.
Kandarp has learned a lot during his internship including technical knowledge and skills about understanding design drawings for stations.
He has been getting amazing experience in managing a team, and completing designs for projects.
Kandarp recommends that other students pursue internships and co-ops if they have the chance to—it really changes the way you think about applying the things you learn in class and presents you with obstacles you'll face in the real world in a job setting. Great work, Kandarp!
That's all for the Faculty of Engineering and Applied Science! Did I miss anything in FEAS that you think should be mentioned? Let me know in the comments!