Let's have a look at some of the highlights from our Faculty of Education (FED)—located at our downtown Oshawa location.
Bachelor of Education degrees in Primary/Junior and Intermediate/Senior are offered by the FED.
FED also offers an online Bachelor of Arts degree in Educational Studies and Digital Technology, with two specializations: Adult Education and Digital Technology, and Early Childhood Studies. Our FED also offers a diploma in Designing Adult Education for the Digital Age.
To meet professional need, we are proud to announce the launch of Durham Region's first Teaching English to Speakers of Other Languages (TESOL) diploma program. This exciting one-year program will prepare you to teach English in adult language classrooms and is accredited by TESL Ontario.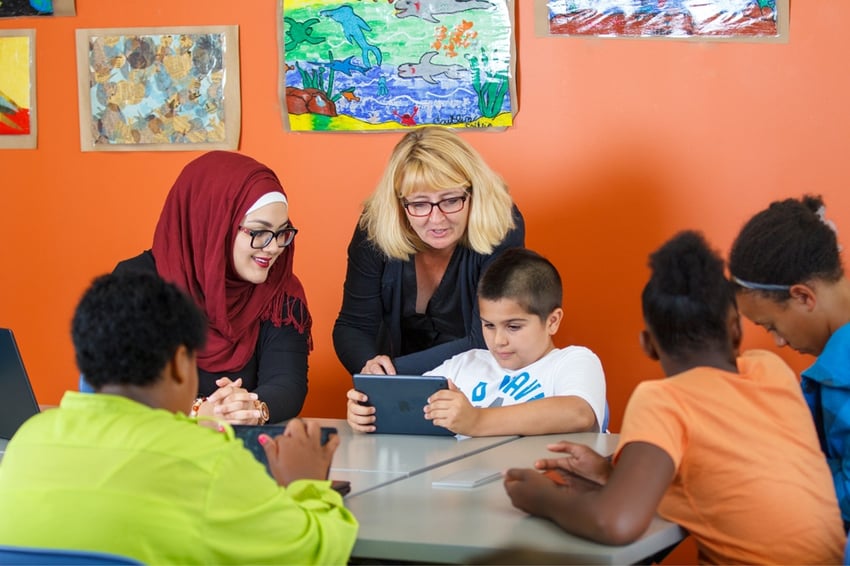 Here's some of the things we're proud of and that will help set you apart:
Experiential learning
Something the Faculty of Education does very well is experiential learning. All of the Bachelor of Education students have a built-in placement component in their programs.
These students will spend a minimum of 80 days in a classroom setting working with students and being mentored by real, experienced teachers.
This is such a valuable opportunity for these students to acquire a taste for the profession and to get to spend time in the exact setting they will be working in after they graduate.
Something that the Faculty of Education is in the unique position to do is to incorporate technology in learning at an earlier level.
Our university obviously encourages the use of technology in learning in our technology-enriched learning environment, but FED gets to implement learning into their own classrooms and then go out and teach it to the younger generation.
Labs
The Educational Informatics Lab (EIlab) is a collaborative lab including researchers across multiple faculties at the university. Simply put, they recognize the impact of rapidly growing digital technology on the representation, dissemination and generation of information, and the concept of knowledge and how this is changing.
There are a series of projects currently ongoing in the EIlab, with a common theme of developing research initiatives in computer-mediated communications, e-learning and m-learning.
People
I have one extraordinary student to tell you about today, readers!
Jennifer Casa-Todd is doing her Master of Education here at the university with a focus on social media in education and digital leadership. She is also a teacher-librarian in Aurora!
Jennifer has written and published a book titled "Social LEADia: Moving Students from Digital Citizenship to Digital Leadership" which you can check out on Amazon. The book focuses on how kids learn from social media and how they are using it positively, so we need to embrace this culturally and facilitate this.
Jennifer is featured in quite a few publications and interviews for her in the Canadian Schools Library Magazine.
It's so great to hear about one of our students huge accomplishments like this, excellent work Jennifer!
What to you hope to accomplish in the Faculty of Education? Let us know below👇