Think you know a lot about our university? Don't know a lot? Want to know more? Either way, keep reading to learn five things you probably don't know about Ontario Tech!
We have a Nuclear Simulator
Two actually, one located in the Engineering Building and the other in the Energy Resource Centre.
The Nuclear Simulation Lab was designed to meet the needs of the industry, as well as being designed with much contribution from the industry for teaching students.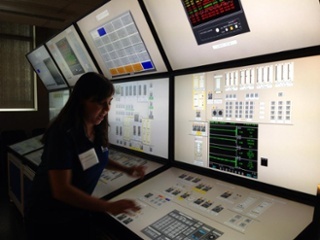 Ontario Power Generation (OPG) has also been using this lab over the last several years to train senior management. Taught by former OPG shift managers, management learns integrated plant operations to help better manage their employees.
The lab is also used to teach problem solving, plant maintenance, risk analysis, implementation of layers of safety measures and so much more.
The effect of any action on the system can be observed in real time using the simulation, giving the user the experience of being at a real nuclear power plant.
Read more about our simulation lab in our post about running a nuclear reactor.
We have a rich history

Although the university is less than two decades old, we have over a century in history.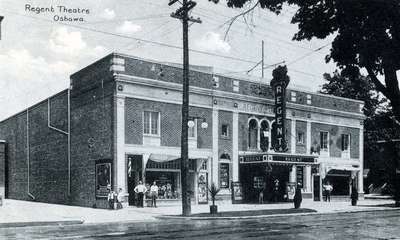 The Regent Theatre, constructed in 1919, was home to a rip roaring theatre providing entertainment to all when their doors opened in 1920 until they closed in 2001.
Sitting empty and run down, the university landed a gem when they took ownership, reopening doors for lectures and theatre performances in September of 2010.
Regent Theatre is now home to the university's largest lecture hall, and hosts performances of all kinds on evenings and weekends. Make sure to catch one of their old school black and white movie nights.
61 Charles Street, constructed in 1903 was originally called T. Eaton Co. Factory. They made undergarments and sold them to Eaton's stores in Toronto and Winnipeg.
Home to many other factories, including the Alger Press, the Charles street building re-opened as the current home to the university's main downtown building in March of 2011.
Watch more of the university's past in our post on the history of Ontario Tech.
Students can play squash and ice skate for free
The Campus Ice Centre has public skating from noon to 2 p.m. every weekday for students. Don't worry if you don't own a pair of skates, just present your student card when you go to sign out a free pair of skates.
In addition the Campus Ice Centre, the university also has squash courts where students can play anytime.
Remember that all of these facilities are free for students to use and most equipment is provided. Explore more about the campus recreation services.
You can use our Career Centre after you graduate
Located in the Student Life office, our Career Centre offers a wide variety of service to students while they are at the university.
These services include workshops, career counselling, co-op and internship help, career fairs, opportunities to interact with employers and resume/ cover letter editing.
What most students don't realize is that once you graduate, these services are still available to you as an alumni.
Read more about the Career Centre in a post about finding a job.
Our Automotive Centre of Excellence (ACE) is the first of its kind in the world
ACE's core research facility is made up of five testing chambers: the Multi-Axis Shaker Table (MAST), the four-post shaker, two climatic chambers, and a climatic wind tunnel.
The MAST tests is used to test a variety of products from a wide array of industries. Products are secured on the shaker and shaken vigorously to equate to months' or years' worth of wear and tear. The odd-looking walls of this room absorb sounds as it is a hemi-anechoic chamber. With the door shut, you can actually hear what complete silence is like.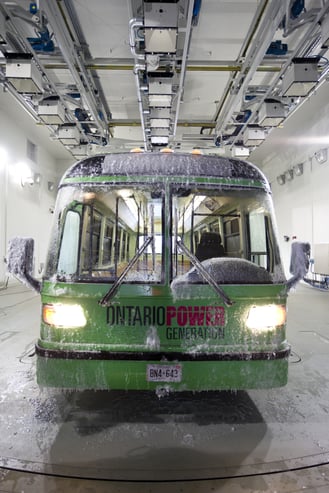 The four-post shaker places a vehicle, with each of the wheels secured to a post, and then simulates various road conditions such as potholes and bumps to test the suspension.
The room is also fully climatic, meaning it can simulate a vehicle driving in various weather conditions. The temperature range of this room is from -40 to +60 degrees Celsius, and humidity can also be adjusted from 5 to 95 per cent.
This room also has:
Enough wind power to put a car through over 240km/h winds.
Machines which make rain and snow, with all sorts of different spray patterns.
Solar lights (to simulate the sun–fully adjustable for any hour of the day, also with variable sun intensity settings).
Gas pumps conveniently placed in the room (yes, inside a building!), which are re-filled every three to four months.
The only yawing chassis dynamometer in a climatic wind tunnel in the world (which tests properties in crosswinds).
And finally, really neat CO2extractors located under the car, pointed under the hood, and to the body, in case of a fire.
Read our post all about ACE to learn more.
Want to see ACE for yourself? Check out our virtual tour!