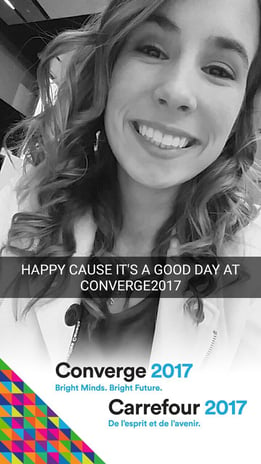 I was lucky enough to represent the Ontario Tech University last month at the Converge 2017conference presented by Universities Ontario. Before I get into the meat and potatoes of an experience I will never forget, let me sum up my adventure in a few words: inclusion, enlightenment, innovation, inspiration, and hope.
The Converge 2017 conference was a two-day event that brought together young Canadian leaders, members of parliament and academia, artists, and an overall diverse group of people to discuss what we think Canada can, and should, become in the next 50 years. I love Canada; it's my home and I am proud to be Canadian but of course like many things in life – there is always room for improvement and those ideas for improvement in Canada are what we discussed over the course of the two-day conference!

Converge 2017 focused on a few major concepts; we considered the power of pluralism in shaping a nation, ways in which we can and need to advance reconciliation with the Indigenous peoples of Canada, and how we can drive and support innovation led by globally engaged citizens. In summary, how we can make Canada an inclusive place to live that fosters diversity and innovation.
I could go on for hours about the different things we learned at Converge 2017, the different panel speakers and the events we experienced but there is only so much time in a day. So instead, here are a couple of my favourite memories and highlights of the trip:
Q & A with Justin Trudeau
We did not know until the night before we arrived but, we were sure in for a pleasant surprise when the student delegates from schools across the nation were invited to a question and answer session with Prime Minster Justin Trudeau! We discussed important issues such as addressing sexual violence on university campuses, mental health support in Canada, advancing an equality of opportunity, and ways in which we can address the Indigenous violence crisis. All in all, this Q&A session is one I will not forget!
Roberta Jamieson on 'The path to Canada's future: education and reconciliation
One of the first of many insightful talks at the conference was made by Roberta Jamieson who is the CEO and President of Indspire; an Indigenous-driven charity that focuses on investing in education for Ingenious people. She is a Mohawk woman herself who spoke about the need for a focus on education in Indigenous communities stating that "education will help Indigenous youth realize their potential". Indspire is an example of the great possibilities we can see from investing in Indigenous communities as over 90% of students in the Indspire program graduate! Some of the amazing suggestions Jamieson gave for the audience was to advocate for more mandatory Indigenous culture classes to understand Canada's Ingenious history, and to promote the investment into Indigenous youth education!
The power of art – panel speaker's session
This was one of my favourite parts of the conference because this break-out session brought together the two things I am passionate about: art and politics (I mean, I'm a Political Science major who did her integrating project on the fashion industry so you can see the appeal!). 'The Power of Art' focused on how society can use art to strengthen and celebrate pluralism. The session included professors, researchers and artists from OCAD, University of Toronto, Emily Carr University and the University of Winnipeg who spoke about the various artistic projects they've been involved in and how they advocate for change! One of my favourite quotes that I took away from this session was that "art is transformative and can be used to unpack what we may be uncomfortable talking about".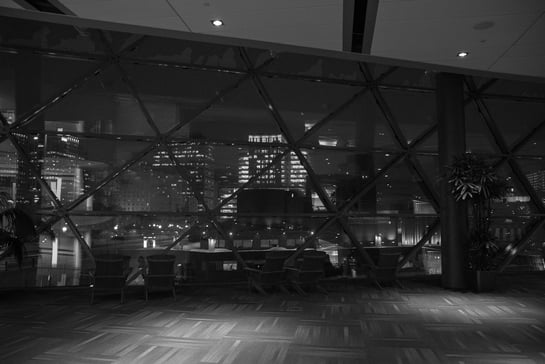 Start with people: co-designing the future
Day two of Converge was filled with many different speaker sessions. One of my favourite TED Talk-style speaker sessions at the conference was one given by Zahra Ebrahim, the Co-Director of Doblin Canada. Ebrahim's talk focused on a new way of educating and assessing success in-course by focusing on the process of work, creativity, and innovation! Her students are marked on empathy, insight, and effort instead of the product of an assignment which I thought was quite a unique way to go about evaluation. Just listening to her talk about process was inspiring! Check out one of her TED Talks called The Experience Trap.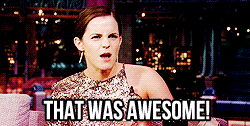 His Excellency the Right Honourable David Johnston, Governor General of Canada
You read it right folks! Not only did we get to speak with Justin Trudeau but we also had the opportunity to partake in a group question and answer session called The Possibility of Canada, a call-to-action with His Excellency the Right Honourable David Johnston, Governor General of Canada! Probably the nicest man I have ever encountered, Johnston answered audiences questions about education, the economy, youth innovation and so much more!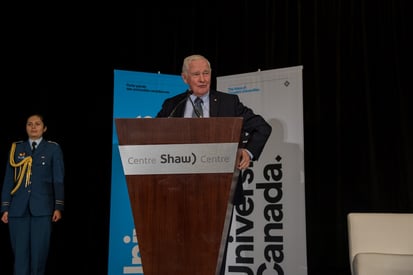 The blanket exercise: interactive indigenous story-telling exercise
Run by the organization Kairos, the blanket exercise is an interactive activity that all conference goers were invited to join. We began by taking off our shoes and stepping onto blankets that represented the various Indigenous communities across Canada. We were taken through the process of colonization, residential schools and the sixties scoop with a debriefing session afterward. I can honestly say there were many things I did not know about the experiences of Indigenous people in Canada, and after this exercise, I am inspired to learn more and speak out against instances of injustices and discrimination against Canada's Indigenous people. If you are interested in learning more about the exercise visit their website.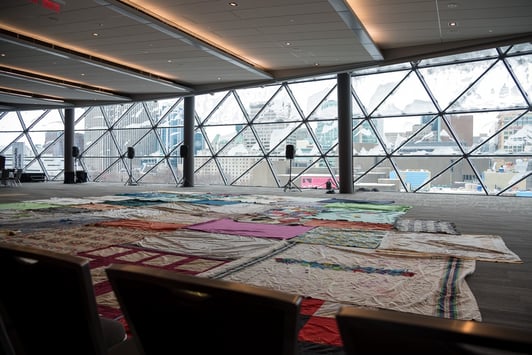 Making friends & exploring the beautiful city of Ottawa
And last but certainly not least, I have to talk about the truly inspirational and lovely people I met on my trip to Ottawa and the mini-adventures we went on! From walking around Byward Market for coffee, to taking photos at Parliament, to visiting little bakeries off the beaten path, the walking adventures and exploration I got to do with some of my fellow youth delegates had to have been one of my favourite parts of the trips! I got to learn about each student's thesis projects, the masters they were pursuing and the organizations they were involved in at their institutions! I made a few friends that I will never forget and at some points laughed so hard I thought I was going to spit my food out (and may have actually done that once but thank goodness only my two new friends from UofNB saw..). At the end of the conference we got to come together in small groups to discuss what we learned and what we want to see in Canada through a writing and discourse driven interactive activity, and I must say I was in awe of how kind, inclusive, and driven for change everyone at my table was!
Thank-you Ontario Tech for giving me a once in a life time experience and thank you Converge 2017 for opening my eyes to new ideas for positive social and political change! Till next time Studentspeak readers!