Making your dorm or off-campus apartment feel comfortable and look great is no easy task. For some, decorating comes easy. For others, it's a little more difficult to turn a drab dorm into the perfect home away from home.
For myself, I was gifted with almost no interior design knowledge and a bank account that doesn't exactly support a full living space re-do.
So what's a student to do when all you want is a place that looks and feels like home and isn't going to break the bank?
Luckily, I was able to talk to Michael Penney from Penney & Co. and he was able to give me some tips that will help me redesign and revitalize my living space.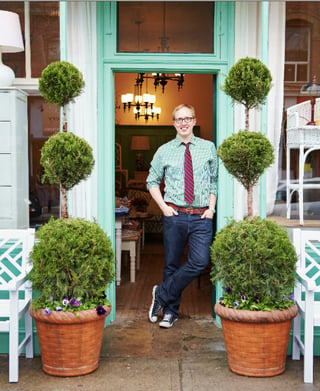 SK: First of all, your portfolio is amazing–you obviously know your stuff! How many years have you been in the interior design business and what is it that you love the most about it?
MP: Thanks! I've been in the interior design business since I was a student myself, working summers in a very chic design store in Toronto. I then worked as an intern for House & Home magazine and then as an official Style Editor there for almost five years. Next I worked on Sarah Richardson's show Sarah 101 on HGTV and now have had my shop for about three and half years! I love to decorate any space and make it into what it can be. Some place where the people who live there feel comfortable and inspired.
SK: One of the challenges that students face is making their dorm or their apartment look more like a home and less like a… well, a dorm! What is the first step students should take when looking to re-design the space they'll be living in for the year?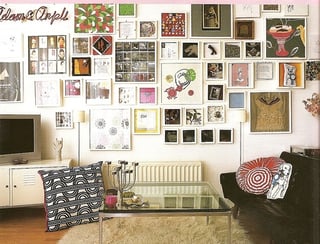 MP: I think when trying to inject style into a dorm room you should focus on key areas that will make impact. The main two are the bed (since that covers most of the floor space) and the then the walls. So focus on dressing the bed in colours and textures you love and don't be afraid to mix and match. Printed sheets are a fun way to add a layer of interest and another blanket on the foot of the bed can be an accent colour too. For walls create a 'gallery wall' effect like you'd see in a European Museum. Hang some near the floor and go right up to the ceiling. Mix photography (black and white is always good) with more colourful images for a really 'collected' look.
SK: Obviously being a student itself is expensive enough. How can students decorate their dorm inexpensively so that it doesn't break the bank?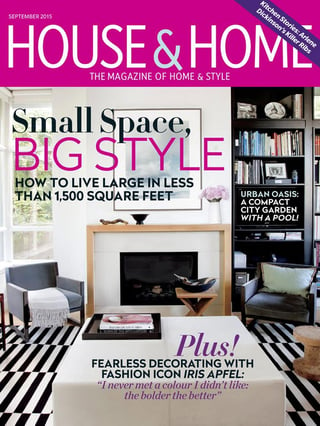 MP: Saving money is key when you're a student! Stretch your budget by looking online and in magazines for on-trend colours and styles and then hunt the stores for bargains that will get you the look at a lower price. One great place to find unique, character pieces that are well-made and totally affordable is your local thrift shop or antique store. That's where I like to start when hunting for decorating inspiration that will save me money.
SK: What advice would you give to a student who is a little hesitant to shop in thrift stores?
MP: Don't be afraid of thrift stores - they're full of high quality, low cost items. Just tell yourself that the items were left to you from some very rich, very stylish aunt who had impeccable style if that make you feel better! Or give your favourite thrift shop a pet name like VV's Boutique for Value Village.
SK: What is your favourite thrift store find and how did it transform the space you used it in?
MP: One of my favourite thrift store finds was a mid-century modern 'tuxedo' style sofa (clean lines, very urban) in a chocolate brown velvet and I took it with me to my first student apartment in Kingston. It was the inspiration for a whole palette of chocolate brown, pale icy blue and cream with hints of silver. I loved it and the photos of it helped launch my career at House & Home - so how's that for a thrift score?!
SK: What colours and trends are really hot right now that would work great in a dorm?
MP: A current trend that is perfect for the student dorm room is bohemian chic - it's a great mix and match look that's edgy and romantic all at once. Use rich jewel tone colours mixed with funky finds for a personal, stylish mix. And have fun!
---
Check out Michael Penney's awesome portfolio or catch him on the Marilyn Denis Show for more advice on how to make your apartment go from "no way" to "yes please!"