Let's face it: students in university face many challenges as we acclimatize to living on our own. One of those major challenges is figuring out how to effectively shop for groceries and our comfort-food items without breaking the bank.
I'm about to share with you my tips for saving money and staying on budget when you are faced with high-priced but oh-so-delicious foods at the supermarket.
1. Go with a list
The single most effective way to not cave and purchase the king-sized bag of Cheetos and $6 bag of cookies you know you can get for $2 if you just walk down the road is to embark on your shopping venture with a list!
Before you head out, figure out what places you want to visit, and what you are planning to get at those locations. By drafting a list and adhering to it, you prevent yourself from buying the first few things you see that look inviting and ignoring the cost that could be overpriced.
Google your flyers and start seeing where you can get your essentials for the best cost!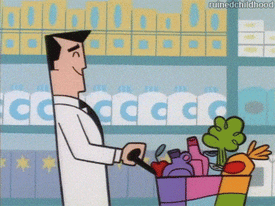 2. Price match
I'm not talking extreme couponing—I know that can be a bit of a nuisance. I am, however, talking about downloading apps such as Flipp that allow you to make lists for your groceries as well as see what locations are carrying your grocery items for the lowest costs.
Many food stores such as No Frills accept Flipp as a legitimate source to price match with! All you have to do is google the item you are looking for such as 'pasta sauce' and the lowest prices will be at your fingertips!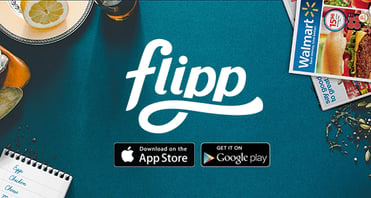 3. Avoid ready-cooked meals and meal prep instead
Another vital mistake I made my first year was buying multiples of those 'heat-and-go' meals opposed to buying the rice, chicken and vegetables and making many meals for the price of one heat-and-go.
Will you be needing to set aside more time to meal prep? Yes. Will you be saving yourself money in the long run? Also, yes!
BBC Good Food has quite a few easy recipes for students that serve as a good start for learning to cook on your own!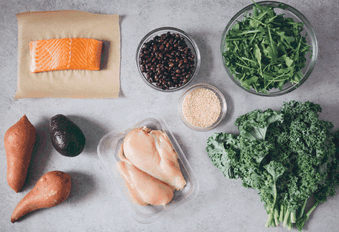 4. Take advantage of student discounts
Many places such as Metro, Zehrs/Loblaws, Bulk Barn and more across Canada offer student discounts on specific days.
Call ahead to your favourite shopping locations and see if they have a student shopping day. If you do have to eat out, reap the benefits of the Student Price Card that will give you discounts to fast food places such as Subway, St. Louis, Coffee Culture and more.