And just like that, it's May 1. Another winter term has come to a close and we're looking forward to Convocation in just over a month. A big congratulations to our class of 2015!
We have some pretty exemplary students here at Ontario Tech University and the class of 2015 has been no exception.
Our Bachelor of Education graduates represent the teaching profession of the future. They bring new and innovative teaching methods to their classes and know how to make learning intriguing, applicable and fun. Speaking of fun (Frozen fun at that!), take a look at how Jordan Baker bid farewell to her grade 3 and 4 class:
Our class of 2015 Nursing graduates are celebrating Ellen-style: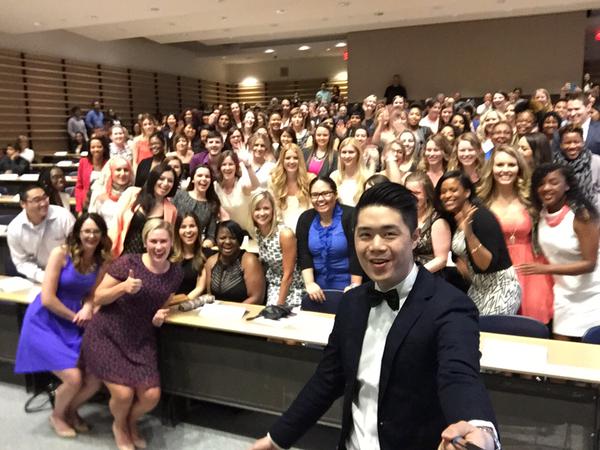 Congratulations to our entire class of 2015! We can't wait to see you make your mark as doctors, communicators, engineers, social change advocates, lawyers, nurses, IT geniuses, entrepreneurs, scientists, teachers, researchers and so much more.