As a student I can tell you that reading week can be a blessing and a curse all wrapped up in one! It presents students with the opportunity to catch up on class readings, get ahead on assignments, work some extra hours, visit family and friends, get a much needed break, the list goes on and on. The key is balancing your time to make sure you come back well-rested and feeling accomplished, knowing you tackled that never-ending to-do list and came out on top!
Now we all know that no one particularly likes Mondays anyways. But what about the Monday after reading week? Yeah, that one might just take the cake.
I know for me, my reading weeks always start out with so much potential, ambition and lofty goals. "I am going to be two weeks ahead in all my homework and I am going to catch up with all my friends, take lots of breaks and feel so relaxed." Of course, as the week goes by I start to realize my goals might be a bit hefty. However, take it from me and my first-year self: taking the entire reading week off and doing nothing but visiting friends and relaxing might seem fun at the time, but you will regret it.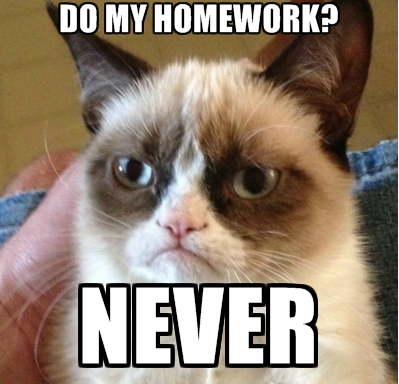 It's that time of year where some students are still writing midterms, final projects are being assigned and final exams are slowly sneaking up on us. It's very important to make sure that you balance your time well and dedicate time to everything important in your life: friends, family, working out, part-time jobs and school of course.
Personally, I always find the week we come back from break to be a bit of a downer. You just had a nice break (if you were lucky you went somewhere hot) and you can now taste summer just around the corner. However, this is not the time to slack off. Now is the time to kick it into high gear; you are almost there! So whether you were really focused and got on top of your school work over the break, or if you napped the whole week away, it's not too late to get motivated for the upcoming weeks.
The moral of the story is that reading week is a week where your normal life takes a break. There is an endless list of possibilities for you to make it a great week. Just make sure you don't forget that it's not quite summer yet! If you didn't get everything out of reading week you were looking for, remember there is always next year to look forward to.