I applied to university on the very last day you could apply. I was in the middle of gym class during my semester victory lap in high school.
I had just turned 18 and the majority of my friends had already completed their first semester of university or college.
I'll never forget walking into my advisor's office and being super unprepared to apply; we had to call my mom and get her credit card number to pay for my application.
Two weeks later, I get into the car and my mom says "you've got an email," and hands over her BlackBerry—I had been accepted to Ontario Tech University! Here I am four years later, about to graduate as the first person in my family to earn a university degree.
I had no clue what to expect from university. Looking back, this is the advice I would have wanted.
Attend events
Go to all your orientation events. This is the best way to network, meet new people, familiarize yourself with the campus and meet some of your future professors.
Ontario Tech University offers a couple of transition programs that enable students to come to campus early and meet other students in their faculty.
I remember attending iBegin and meeting a professor from my faculty. Four years later, I'm conducting research with her. These events happen for a reason, and you have more to gain attending them than you think.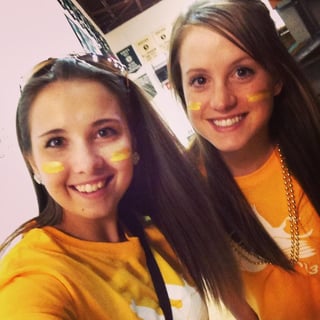 Get involved
I didn't start researching ways to get involved on campus until my second year. I feel as though I missed out in my first year for sure, but for the last three, I've tried to apply for all opportunities that interested me.
I was an Orientation leader in my second year. I was an Ambassador and did school tours. I participated in workshops such as Bringing in the Bystander sexual health prevention, as well as completed Mindsight, a Ontario Tech University mental health module.
I've also had the privilege of being part of the Student Mental Health Advisory Committee since my second year, and was part of the Jack.org chapter here on campus.
There are many other ways to get involved, such as joining clubs and societies, as well as the opportunity to create your own. Don't miss out—I've met some amazing people, made connections and gained some genuine friendships while getting relevant experience that looks great on a resume.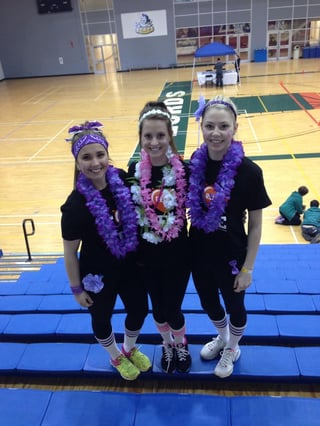 Talk to your professors
There is nothing worse than feeling lost in a lecture or having something come up. I've had my fair share of personal moments where I've needed an extension or a little extra help.
Make time to talk to your professors, show initiative, and they will happily help you. Academic advising is also a great tool to use when you're unsure of how to go about something.
I've been fortunate enough to build relationships with my professors that will extend well past my time here at Ontario Tech University. This is super important and extremely beneficial.
I just had a professor introduce me to someone in the field I'm hoping to pursue as my career—if they get to know you, they will learn more about you and find more ways to help you outside of the course.
Last but not least...


Take risks
This is one of the most stressful times in our lives, but also one of the best. I've made lifelong friends and have found ways to move out of my comfort zone and try new things.
I've had an amazing four years here at Ontario Tech University, and I can't believe it's over. Time flies, so live in the moment and appreciate everything this experience has to offer—the good and the bad.