Happy weekend future Ridgebacks!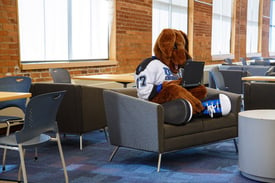 This week our question is about homework. Specifically, what's the difference between high school and university homework?
I don't know if I'm a great one to answer this question since I'm a dog and I just tend to eat homework. However, our blogger Michael has a great answer to this question! Check out his post!
Our $100 gift card winner this week is Mariela M. from Monsignor Paul Dwyer Catholic High School here in Oshawa. Mariela, you have until Wednesday, November 18 at noon to email futurestudent@uoit.ca and claim your prize!